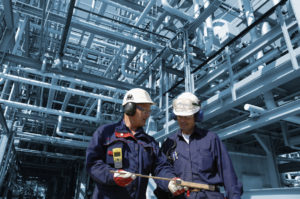 Registration is open for NASCC: The Steel Conference, which will be at San Antonio's Henry B. Gonzalez Convention Center from March 22 to 24. This year, the event will include a number of new features, primarily related to its technical seminars.
Comprising more than 4500 attendees, 130 technical sessions, and 220 exhibitors from across the continent, this conference seeks to connect and educate members of the design and construction industry who work on steel buildings and bridges. It offers attendees the opportunity to earn up to 17 professional development hours (PDHs), and even more if they attend the pre-conference course on March 21.
Sessions taking place at the conference itself will cover topics such as design review, threats to beam strength, and how to maximize savings. Contrary to the event's usual afternoon start, seminars will begin at 8:30 a.m. on opening day this year to expand attendance opportunities.
Three 'special' sessions are also being offered—including a 2.5-hour talk examining the state of diversity in the industry and how to improve it. There will also be a series of legal seminars relating to steel construction, and a four-hour program on coating specification for bridge designers offered by the Society for Protective Coatings (SSPC).
Opening and closing day will both offer keynote speeches. The first, "The Neuroscience of Decision-making," will be delivered by Carmen Simon, PhD, while the second, "T.R. Higgins Lecture," will be by Todd Helwig, a professor at the University of Texas Austin.
"The NASCC is a can't-miss event if you have an interest in structural steel—the educational and networking opportunity is unmatched," says 2016 attendee Tom Nunziata of Nabih Youssef & Associates.