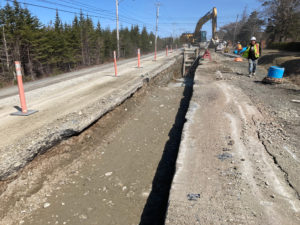 Three Newfoundland projects obtained funding of more than $27 million to improve public services and protect waters in St. John's, Petty Harbour-Maddox Cove, and other surrounding communities.
In St. John's, new wastewater infrastructure promises to improve municipal services in the Goulds area and help protect Shoal Bay and the harbour. Additionally, residents of Petty Harbour-Maddox Cove will have access to more reliable water infrastructure through ditching and erosion control measures along the Motion Bay Road extension.
These projects will protect the waterways and help communities continue to provide safe and reliable services for families, businesses, and visitors alike.
The Government of Canada is investing more than $9.8 million in these projects, while the Government of Newfoundland and Labrador is contributing more than $7.4 million, with municipalities' allocation standing at more than $9.8 million.
"Keeping on top of our province's infrastructure is providing quality services to residents. So is protecting the environment. Investments like ones announced today impact critical water, wastewater, and road infrastructure in two communities in St. John's South-Mount Pearl and are made possible through partnerships with those communities and the Provincial Government," says Seamus O'Regan Jr., minister of labour and member of Parliament for St. John's South—Mount Pearl.