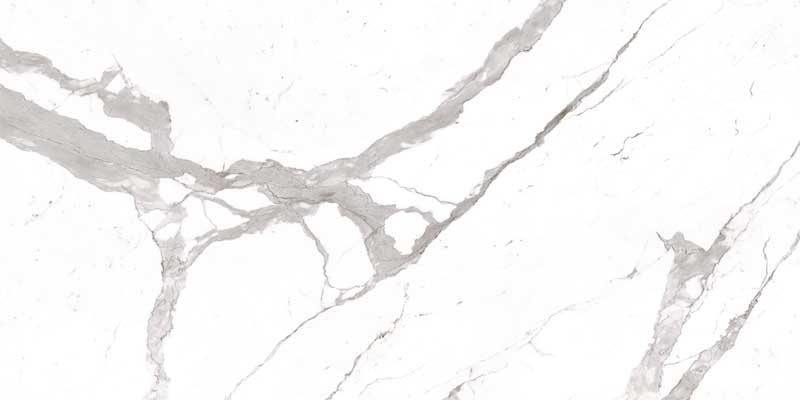 Colours and appearance
The technology used to manufacture porcelain slabs produces colours and details that are virtually indistinguishable from 'natural' materials. The 12-mm porcelain slabs come in a variety of hues and patterns. Highly sought-after marble appearances are available, as well as many popular limestone looks. Wood designs, concrete looks, and solid colours round out the options, along with various hue choices for 'book-matched' slabs—this type of 'mirror imaging' has become a very popular feature in natural stone materials.
Granites can have a variety of appearances, all of which come naturally, ranging from a more fine- to large-grain crystalline appearance or speckled looks. Natural processes have made granite available in a very wide range of colours; however, it may often appear as 'cooler,' rather than 'warmer.'
Engineered quartz has a crystalline appearance as a function of its manufacturing. Traditionally, these quartz products are available in many granite looks and fine crystal solid colours. The one issue is colours can lack the sharp, 'crisp' look of natural marble; they can appear muted or washed-out to the trained eye.
Conclusion
Quartz is a good re-creation of many crystalline stones like granite. Further, quartz products are generally less expensive—their appeal has often been in the ability to purchase something with a similar look to granite without the expense. However, the advent of large porcelain slabs could signal a change with respect to countertop applications because porcelain can reproduce a more accurate likeness and bring additional benefits. One of these is the material's light weight in comparison to granite. This can be an important factor beyond countertops, whether creating engineered exterior wall systems or specialized interior renovation settings like cruise ship cabins.
As new technology emerges, new equipment for fabrication evolves with it. As with any innovation and transition, some fabricators are quick to embrace the new, stronger porcelain sheets. Others may prefer to stay with familiar and comfortable materials and techniques. Ultimately, consulting with product suppliers and co-ordinating with an experienced fabricator is the best route to a successful selection and installation.
With regard to industry standards and specifications, the Terrazzo, Tile, and Marble Association of Canada (TTMAC) is aware of the demand for these products. The group is currently creating a new manual for fabricators and designers that will include such large-format porcelain slabs and expanded information on engineered quartz slabs. The Specification Guide 093000 Tile and Stone Installation Manual is being revised to further address large porcelain slabs for wall and floor installations. (Until the new guidelines are published, specifiers looking for additional information can contact the association through www.ttmac.com to be referred to an appropriate expert.)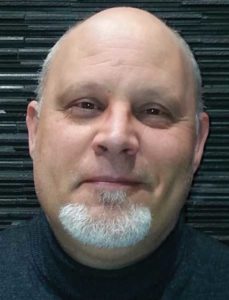 Bill Wright is a technical specialist with Stone Tile International, and is currently heading its training and education department. He brings three decades of experience in all aspects of the tile and stone industry, from installation and manufacturing to architectural/contractor sales and management. For the past decade, Wright has served as a director of the Terrazzo, Tile, and Marble Association of Canada (TTMAC), where he was a regular contributor to the last three editions of the TTMAC Installation Manual. He can be reached at bwright@stone-tile.com.

Control the content you see on ConstructionCanada.net!
Learn More.