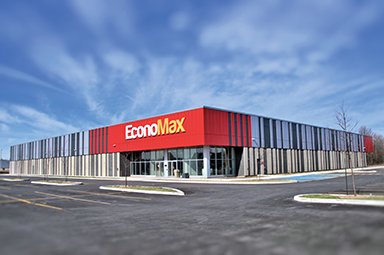 By Ben Mitchell, CSI
Adoption of the North American Fenestration Standard (NAFS) has resulted in big changes in the fenestration industry. However, does this signal changes for exterior wall materials, as well?
Extruded aluminum—aluminum alloy which has been pressed through a die to create building components with unique cross-sectional shapes—is commonly used in curtain wall framing and other fenestration elements. Aluminum panels are also popular building cladding materials. This is because aluminum offers several benefits, including:
it is lightweight with a high strength-to-weight ratio;
can be recycled; and
it is easily formable into complex shapes, allowing for more design flexibility.
Typically, either anodization—a conversion of the metal's surface to increase its aluminum oxide layer—or applied coatings are used to protect aluminum surfaces in a finished building. While the anodizing process has been around a long time and offers a lower-cost solution than either liquid- or powder-applied coatings, environmental concerns, along with the decorative advantages of coloured coatings, have resulted in 70 per cent of the North American aluminum finishing market being painted.
Recent changes to Canadian building codes mean there are a host of new criteria governing cladding materials. Published jointly by American Architectural Manufacturers Association (AAMA), Window and Door Manufacturers Association (WDMA), and the Canadian Standards Association (CSA) as AAMA/WDMA/CSA 101/I.S.2/A440-08, the 2008 edition of NAFS meant a key change with its adoption in the 2010 National Building Code of Canada (NBCC). Further, it has been directly incorporated into provincial building codes such as the 2012 British Columbia Building Code (BCBC) and the 2012 Ontario Building Code (OBC). (The 2011 edition of NAFS is not recognized for code compliance in Canada.)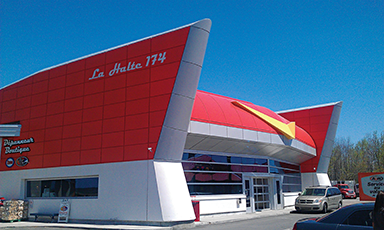 NAFS is a voluntary standard/specification that harmonizes Canadian and American fenestration standards. It primarily addresses the performance and quality of windows, doors, and skylights. Portions of the standard which address aluminum finishing, however, also apply to the framing and infill of curtain walls. Common coating standards for painted fenestration products referenced in NAFS are:
AAMA 2603, Voluntary Specification, Performance Requirements, and Test Procedures for Pigmented Organic Coatings on Aluminum Extrusions and Panels;
AAMA 2604, Voluntary Specification, Performance Requirements, and Test Procedures for High-performance Organic Coatings on Aluminum Extrusions and Panels, and
AAMA 2605, Voluntary Specification, Performance Requirements, and Test Procedures for Superior-performing Organic Coatings on Aluminum Extrusions and Panels.
The AAMA standards describe test procedures and performance requirements for factory-applied organic coatings applied to aluminum extrusions and panels. It is defined by AAMA as:
AAMA 2603 identifies pigmented organic coatings that will provide a good level of performance in terms of film integrity, exterior weatherability, and general appearance;
AAMA 2604 focuses on high-performance organic coatings that will provide and maintain a high level of performance in terms of film integrity, exterior weatherability, and general appearance; and
AAMA 2605 focuses on organic coatings that will provide and maintain a superior level of performance in terms of film integrity, exterior weatherability, and general appearance
Determining product performance
AAMA testing procedures include both mechanical tests—the application of loads or abrasive forces, for example—and exposure testing. Some issues, such as coverage, fall within the purview of 'quality control.' Consequently, they are not within the scope of typical AAMA testing.
AAMA tests may include:
impact resistance;
adhesion;
humidity resistance;
mortar resistance;
acid resistance; and
pencil hardness.
However, the most significant factor influencing a coating's performance is its weatherability, particularly its ultraviolet (UV) resistance.
AAMA tests specific to weatherability measure a coating's:
colour retention;
chalk resistance;
gloss retention; and
erosion resistance.
Laboratory tests of painted panels, conducted within cabinets using an artificial light source to simulate sunlight, can provide some measure of a coating's UV resistance. The most complete results, however, are obtained in natural environments that provide exposure to the full spectrum of light in combination with other factors such as condensation, biological growth, and physical erosion not recreated in a laboratory cabinet.
AAMA 2603 specifies weathering testing involves exposing:
six samples representing typical products on an exposure rack for one year in Southern Florida at a 45 degree angle facing South…. [The] exposure site should be inland at least 3.2 km [1.9 mi].
AAMA 2604 further specifies Florida exposure must be south of latitude 27 degrees North and the panel must be in position for a minimum of five years. AAMA 2605 requires the same latitude and specifies the panel must be in position for a minimum of 10 years.
Data from weather testing performed in Southern Florida is considered to be the 'gold standard' of testing data. The subtropical climate in the region provides natural, realistic exposure to product specimens, yet results can be achieved on an accelerated timeline because one year of Florida's sunshine and moisture can equate to several years of exposure on other parts of the globe. The state offers high annual UV, high year-round temperatures, abundant rainfall, and high humidity.
Weathering is related to UV exposure much more than to ambient temperature or other climatic factors. Florida's consistent year-round daily hours of sunlight maximize UV exposure for testing purposes. While northern parts of the globe have shorter days during the winter, resulting in less UV exposure, they have longer periods of exposure during the summer.
Testing facilities in Florida use various specimen mounting and exposure techniques. Q-Lab Florida, the largest outdoor weathering facility in the world, conducts tests on exterior-use coatings using the following procedures:
direct exposure: test panels are mounted so as to directly face the sun, with varying angles and mounting techniques; and
salt-accelerated outdoor corrosion: in addition to their direct exposure to sunlight, test panels are exposed to salt spray. This produces fast and realistic corrosion, particularly for coated metals. (See Figure 1.)
Figure 1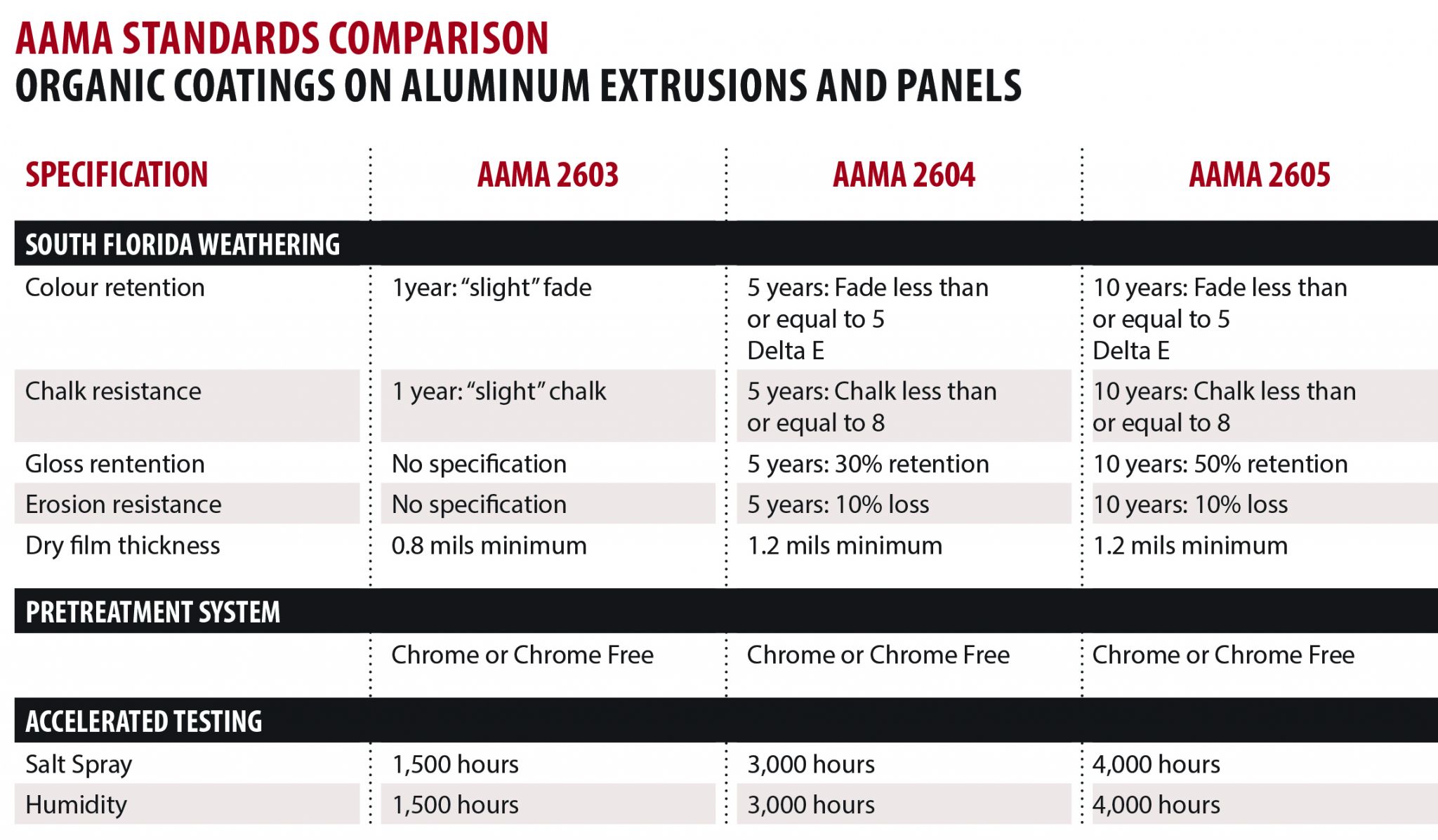 Coating manufacturers typically work directly with a testing lab, conducting a series of tests that will provide the most complete set of data for a given product. Specimens are typically sent to the testing lab directly from the manufacturer's research and development group. The testing lab then conducts the exposures and issue progress reports to the manufacturer. All testing is 'blind' so there is no bias in the data from the testing lab. Manufacturers then provide customers with the AAMA test data.
While private companies typically have regional ongoing testing, for a standard comparative baseline, they always refer back to the AAMA standards. Although other locations across the globe could, in practical terms, offer similar UV exposure, decades of established data from the state of Florida make for a solid industry benchmark.
What products meet the standards?
An expanding array of coating options—both powder-applied and liquid-applied—can lead to confusion regarding which ones will comply with a given AAMA standard. Compounding the confusion is the incorrect belief that powder-applied coatings are chemically different than liquid-applied coatings.
All paints, regardless of whether they are liquid or powder, are comprised of two principal ingredients: resin and pigment. Liquid paint has solvents that act as a vehicle to deliver the
resin and pigment to the substrate. Powder coatings are applied in a finely ground form, without the use of solvents. It is the resin that provides the film with mechanical characteristics, such as gloss and gloss-retention, as well as resistance to abrasion, scratching, and dirt accumulation. Pigments provide the colour of the painted surface, and are responsible for the colour change or fade as they degrade over time. Regardless of whether a coating is applied as a liquid or powder, as long as the resin and pigment chemistry is comparable, the finish will meet the same weathering criteria.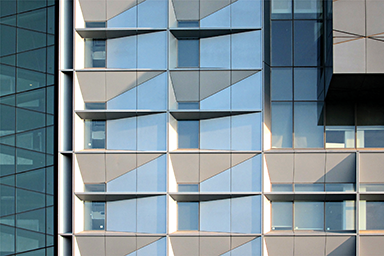 Resin types most commonly used to coat aluminum substrates include:
conventional acrylic and high solids polyester liquid coatings, as well as standard durable polyester powder coatings, will meet AAMA 2603 requirements;
silicone polyester and 50 per cent polyvinylidene fluoride (PVDF) liquid coatings, as well as super durable polyester powder coatings, will meet the requirements of AAMA 2604; and
70 per cent PVDF liquid coatings and hyper durable fluoropolymer powder coatings will fulfil requirements for AAMA 2605.
Fluoropolymer resins are fluorocarbon based polymers commonly referred to as 'new generation' coatings. They include polyvinylidene fluoride (PVDF), polyvinyl di-fluoride (PVF2), and fluoroethylene vinyl ether (FEVE).
Both liquid and powder coatings are applied to extruded aluminum in a factory setting—although either can be touched up in the field, it is much easier to field repair
liquid coatings). The application process typically involves a multi-step pre-treatment process:
optional priming (for liquid coatings only as priming is impractical for powder);
spray application of the coating itself; and
curing, usually by baking.
Factory application of a coating ensures even coverage and uniform thickness and creates a chemical bond between the metal and the coating, providing optimal adhesion.
Conclusion
It is not a given one should specify a product meeting the highest standard, AAMA2605. Choosing which standard to meet depends on many variables, ranging from the environment the coating will be in, to how long the warranty needs to be.
However, the highest performance for a specific application should be specified. For example, on an entry system where high wear is a potential concern, it may be more appropriate to select for a hard, mar-resistant surface as opposed to the highest UV-resisting finish. Conversely, for a curtain wall or high-end windows, it is important to specify the highest UV-resisting coating. Exterior coatings must be considered separately from those chosen for the interior. The interior of a building such as a school, which is expected to withstand heavy use, may not be a good candidate for a PVDF coating as these coatings can be somewhat soft. Therefore, the various elements of a building need to be considered independently.
Ultimately, specifying a finish depends on an individual project's circumstances. Trade-offs may have to be considered. However, the best outcome will always be assured by considering what is most important to the client.
Note: The author would like to thank Q-Lab and the American Architectural Manufacturers Association (AAMA) for their contributions to this article.
Accelerated testing
While current standards rely upon Florida data to provide benchmark numbers, in an effort to collect more data faster, testing facilities are branching into various locations and different types of testing.
For example, Q-Lab Arizona is a desert exposure facility which offers about 20 per cent more sunlight, higher annual temperatures, and lower humidity than is typical in Florida. The increased ultraviolet (UV) and extreme dry heat make Arizona the ideal location for testing highly durable materials intended for use in the drier desert areas of the western regions.
To accelerate the weathering process even beyond what would naturally occur in the intense Arizona climate, Q-Lab uses a natural sunlight concentrator. An array of 10 mirrors reflects and concentrates full spectrum sunlight onto test specimens. The system automatically tracks the sun throughout the day in both azimuth and elevation. The combination of mirrors and tracking maximizes the amount of UV exposure a test specimen receives. These accelerated natural weathering devices can quickly produce useful data concerning the durability of products.
Major testing facilities in new locations around the world are likely to continue to be developed, not only to experiment with state-of-the-art testing procedures, but to take advantage of available land for expansion—although the facility locations will still be restricted to regions near the equator offering year-round, consistent UV exposure. Further, decades of established baseline data collected at Florida sites will mean test results from new geographical areas will be referring back to Florida research for many years to come.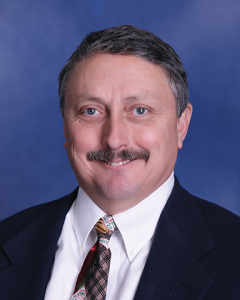 Ben Mitchell, CSI, is the extrusion coatings sales and marketing manager for AkzoNobel, a global paints and coatings company and producer of specialty chemicals. He has a bachelor's degree in comprehensive science from Urbana University in Urbana, Ohio. Mitchell started at AkzoNobel in 1990 as a lab chemist formulating polyvinylidene fluoride (PVDF) coatings, and then moved into product management. He can be contacted at ben.mitchell@akzonobel.com.

Control the content you see on ConstructionCanada.net!
Learn More.