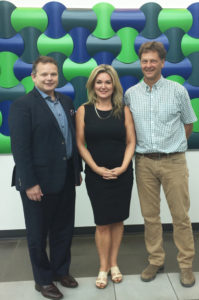 With aggressive plans for expansion, Sue Connors has taken on the role of CEO of BidCentral, a construction bidding marketplace, headquartered in Victoria, B.C., within the British Columbia Construction Association (BCCA).
"BCCA takes procurement seriously and BidCentral is our commitment to the industry," says Chris Atchison, president of BCCA. "With so much construction underway and planned for B.C. it is more important than ever BidCentral operates to its maximum potential. We are thrilled to have Connor's technology and platform experience to guide us forward at this crucial time."
Connors has a background in developing and implementing growth strategies for global e-commerce marketplaces and B2B platforms. Prior to her appointment at BidCentral, Connors was vice-president of business development at RevenueWire where she was responsible for revenue growth, global expansion, and strategic channel development.
In her role at BidCentral, Connors will be responsible for aggressively expanding the public and private industrial, commercial, and institutional pre-bid and project content in the platform, with additional focus on developing services and partnerships to improve the user experience.
BidCentral operates in partnership with regional construction associations, where it is supported locally by project services staff. In the past year, BidCentral made a significant business model change, opening premium project access to all companies working in the province's construction sector regardless of association membership status, a first in 20 years of platform operations.
"BidCentral is ready to grow. It has a solid foundation of 20 years of project data, an established brand, expert staff, and thousands of contractors, manufacturers, and suppliers accessing it," says Connors.
Nearly 50,000 projects and $24.65 billion have been tendered through BidCentral to date.