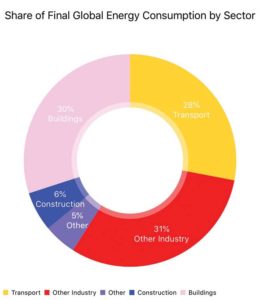 Nano-infused cements
The most advanced type of colloidal silica-based hydrating cement technologies are nano-infused cements (NIC). While they are also available in topical applications like older colloidal/nano-silica technologies, their real power is that they can be delivered directly to admixtures like early clay, shale, and slate. This technological advance has created a new paradigm in construction.
Chris Bishop, vice-president of concrete and flooring of a North American contracting group says, "We are using this technology to make stronger concrete with reduced CO2, and reduce construction schedules with its high early
strength gains."
What used to take 28 days now takes three to four. The infused nano-sized silica particles accelerate and control hydration while promoting additional pozzolanic reactions. Since the reactions between silica, water, and cement grains are happening on such a minute scale, the chemical reactions create incredible C-S-H growth in the capillaries of the concrete. The water trapped in the capillaries comes into contact with additional silica and cement grains to create even more C-S-H and reduce permeability. Being able to cure in this manner allows for the elimination of the many layered mobilizations of moisture membranes, curing compounds, and sealers, thus creating concrete with increased durability with fewer weeks of construction.
"Framers and other trades can begin their work faster due to increased early strength, while the reduced porosity means flooring materials like tile, carpet, or coatings can be installed without additional moisture mitigation," says Tony Marotta, president of a national concrete contracting firm.
This gives precious weeks back to the production schedule and reduces CO2 from operating a construction site. Generators and cranes burn less diesel fuel, lights consume less electricity, and vehicle transport operations are lessened, all of which release significantly less CO2 into the atmosphere.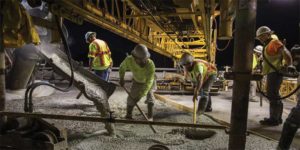 Sustainability and reducing CO2
With stronger concrete comes reduced corrosion and spalling, fewer cases of delamination, and better defenses against natural and manmade causes that all too often shorten concrete's lifespan. It is laudable CO2 emissions are reduced when making concrete for a project. However, if the material is installed inefficiently, relying heavily on moisture mitigation schemes as has been the case in the past, a structure's functionality is shortened. This increases a building's carbon footprint throughout its life-cycle as a result of frequent repairs.
"Internal curing with nano-infused cements is a significant shift in the material nature of concrete," says Albert Raffin of Raffin Concrete. "It allows us to build better concrete in less time with fewer materials and fuel—that is good for the environment and the client."
With the ability to now build faster and stronger using nano-infused admixtures, the concrete produced is not dead or dry, but rather like, as Roman philosopher and naturalist Pliny the Elder described the concrete of his day as, "a single stone mass, impregnable to the waves and every day stronger." With stronger concrete comes less corrosion and decay, thus limiting the amount of energy and materials required for repairs.
Conclusion
After water, concrete is the most widely employed construction material on earth. It is an easy technology to teach and its basic components are found nearly everywhere. While there has been a strong focus on lowering CO2 emissions during the creation of concrete, ways to reduce them during material placement have not received adequate attention. Building better concrete that is truly sustainable and not dependent on more CO2 to survive has received almost no attention. Internally curing concrete with colloidal silica technologies like nano-infused cements represents a fundamental change in the battle for reducing CO2 emissions. As architect Marc Thorpe said (albeit in a different context), this is "an opportunity now to start a movement toward less," (also, the author would like to thank Fred Bernstein for his contributions in style and editing).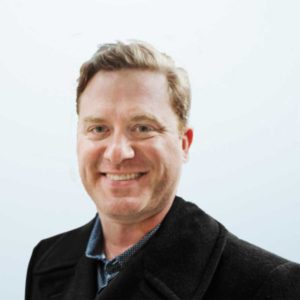 Chris Bennett, CSI, is passionate about developing sustainable concrete solutions to replace expensive, outdated methods. His firm, Bennett Build, leads project teams in lowering the economic and environmental costs of designing and implementing stronger concrete systems. Bennett also facilitates AEC training in Canada and the United States and serves as a director at the CSI Next chapter and is also the president-elect. He can be reached at www.BennettBuild.us. Follow him on Twitter @BennettBuild.