STEEL FORMING PROCESSES: THEN AND NOW
The earliest known glass curtain walls used hot-rolled steel shapes. However, during World War II, advances in aluminum extrusion production allowed for its application in windows and curtain walls. In the years since, steel forming processes have progressed, allowing the material to outperform its aluminum cousin. Here is a look at how these methodologies have evolved with time.

 Then

Hot-rolled process
Steel ingots are rolled into any shape imaginable (i.e. I-beams, Ts, channels, angles, flat bar, and sheet products).
Controlling tolerances allows bow, twist, and sway in the final product.
Not possible to precision roll the shape to the point where their use in curtain walls is practical.
 Cold-drawn process
Physically pull steel through a shaping die without heat.
Ideal for smaller shapes, such as bars, wires, and general shapes with smaller cross sections.
Sharper corners than possible with the hot-rolling process.
Not ideal for exterior façades as their structural requirements dictate larger shapes.
 Now
Cold-rolling process
Flat steel sheets or continuous coils are fed through a series of rollers to desired shapes for curtain walls and windows.
Allows for the development of larger sections out of thin-gauge carbon or stainless material (material thickness ranges from 24 gauge 0.6 mm [0.024 in.] to 6 mm [1/4 in.]).
Rollers can introduce complicated shapes into the material (gaskets, box screws).
 Laser cut, laser-welded shapes
Process takes long, flat carbon or stainless plates in lengths ranging from 12 to 15 m (38 to 49 ft), in thicknesses from 4 to 50 mm (5/32 to 1 15/16 in.), and laser cuts them into bars or strips in the size required for the desired shape.
Once cut, the bars are assembled into the required shapes, with joints laser welded into the desired profile, such as rectangles, channels, Ts, angles, square tubes, and I-beams.
A shape can meet the required width and depth, and also change the wall thicknesses to develop the necessary structural properties for the application.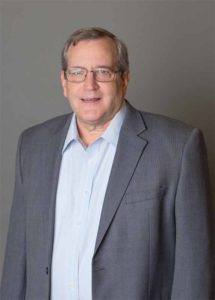 Chuck Knickerbocker is the curtain wall manager for Technical Glass Products (TGP), a supplier of fire-rated glass and framing systems, along with specialty architectural glazing products. With more than 35 years of curtain wall experience, he has worked with numerous architects, building owners, and subcontractors from development of schematic design through installation. He can be contacted via e-mail at chuckk@tgpamerica.com.

Control the content you see on ConstructionCanada.net!
Learn More.