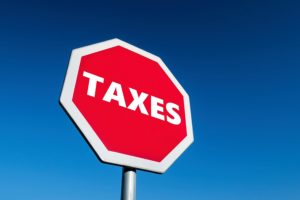 The Saskatchewan Urban Municipalities Association (SUMA) is urging the government of Saskatchewan to eliminate the provincial sales tax (PST) on municipal construction projects, as the association finds it unproductive and unjust.
The removal of the PST exemption on construction projects in 2017 has caused concerns among Saskatchewan's municipalities, due to the significant increase in costs. Municipalities rely on the Municipal Revenue Sharing (MRS) program from the provincial government to fund construction projects. The PST pool is used to fund any municipal construction projects, but the municipalities also must pay the PST on those construction projects, which is also funded by the PST.
"We are trying to tell the government they are actually taxing the tax money they gave us in the first place. Our taxpayers are being taxed twice," says Gerald Aalbers, vice president of cities for SUMA and mayor of Lloydminster. "Inflation and costs have increased drastically, straining the already limited budgets of Saskatchewan's municipalities."
According to data from SUMA, medium-sized cities in Saskatchewan had to return a significant portion, 24 to 39 per cent, of their total MRS grant back to the province in the form of PST in 2021. This financial strain has led to delays in important projects.
The government of Saskatchewan has responded by saying PST has always been applied to materials and supplies for infrastructure projects—it can go up to even 50 per cent of the project costs—but it did not say whether this issue would be addressed in the next budget meetings.