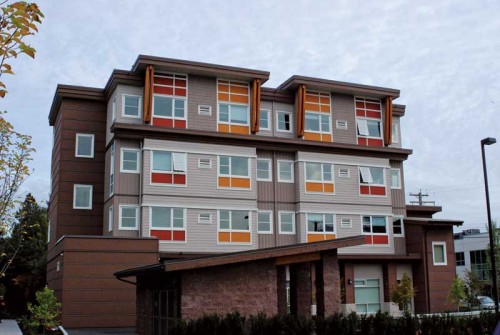 By Tom Hardiman, CAE
The benefits of modular construction are becoming more widely known. The reduced time spent onsite leads to fewer health and safety issues for construction workers, quality building, accelerated construction schedules, and a faster return on investment (ROI). The momentum of various green rating programs and standards is now drawing attention to the advantages of offsite construction in terms of sustainable building.
The Modular Building Institute (MBI) defines modular construction as an offsite process, performed in a factory setting, yielding three-dimensional modules that are transported and assembled at the building's final location. Due to the controlled process, modular construction by nature is material- and resource-efficient and an inherently greener construction process.
As this article explores, the green advantages of modular construction include:
less material waste;
reduced site disturbance; and
ability to repurpose and reuse existing buildings and components.
Less material waste
Traditional onsite construction focuses on recycling or diversion of material waste post-construction. The modular construction industry, however, focuses on reducing waste on the front end by completing up to 90 per cent of the building in an indoor environment.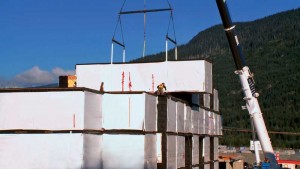 Building the modules in a factory provides greater accountability over materials and protects them from inclement weather and theft. Repetition in the production process allows materials to be measured and accounted for before leaving the factory, significantly reducing the amount of waste sent to landfills. Modular builders also have the ability to store much more material than onsite builders and have a better idea of how many materials they will need at the start of construction.
The automated, streamlined modular construction process can also improve the quality of the buildings and allow for fewer onsite errors and less re-work toward the end of the build cycle, further reducing the amount of waste on a project.
Another key way the modular construction industry can help limit waste is by recycling and reusing its buildings. Modular buildings are more readily designed for reuse and deconstruction. The buildings can come apart in the same pieces in which they were created. When a building is no longer needed for its current purpose, modular buildings can be disassembled and the modules relocated or repurposed for a new use. Entire buildings can be recycled in some cases, eliminating the need to abandon or demolish a building while a completely new one is constructed.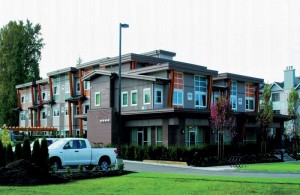 Reduced site disturbance
The offsite construction process also produces fewer site disturbances due to the reduced time onsite, less waste to landfills from the site, decreased construction pollutants at the site, and minimal community disruption.
Another key reason why offsite construction provides less environmental disruption is because of the reduced vehicular traffic. With modular construction, modules can be assembled in the factory at the same time the site preparation is taking place. This allows for most projects to be completed 30 to 50 per cent sooner than if the whole building was completed onsite. This streamlined and efficient work process results in fewer labour hours needed per project, and fewer trips to the site per project.

Control the content you see on ConstructionCanada.net!
Learn More.