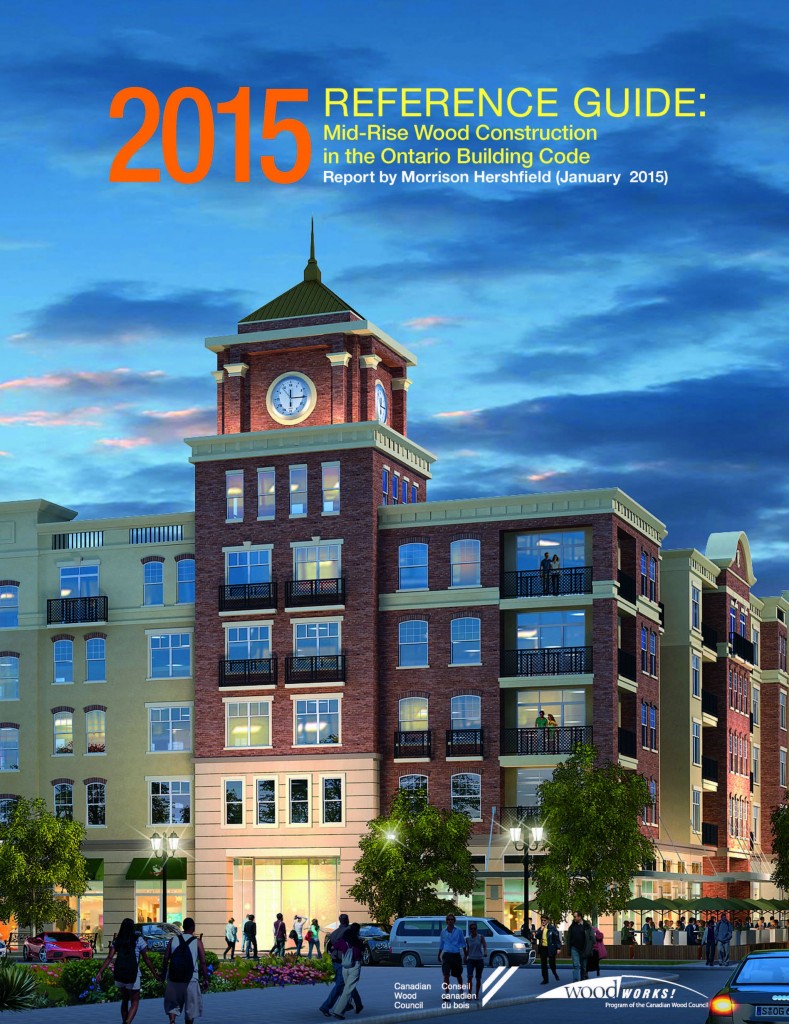 The Canadian Wood Council's (CWC's) WoodWorks program is hosting mid-rise workshops at three locations throughout Ontario in early March.
On March 3, the group will hold its first workshop at the Delta London Armouries in London, Ont., followed by events March 4 at the Paramount Event Venue in Woodbridge (in the Greater Toronto Area [GTA]), and on March 5 at Fairmont Château Laurier in Ottawa.
"Delegates who attend any one of our three workshops will be the first to receive a copy of our new mid-rise reference guide," said Marianne Berube, executive director of Ontario WoodWorks. "The guide goes through the new Ontario Building Code provisions related to mid-rise and combustible construction to help explain the provisions and provide a better understanding of what is acceptable in Ontario."
Judy Jeske, director of the code and life safety group at Morrison Hershfield, and co-author of the guide will give an overview as well as a presentation entitled "Fire and the Course of Construction."
To finish off the day, the expert panel will discuss mid-rise approaches in Ontario and participate in a question and answer session with attendees. The panel consists of Steven Street, technical director of WoodWorks, David Moses, principal of Moses Structural Engineers, and Marco VanderMaas, senior associate of Quadrangle Architects. (Previously, VanderMaas wrote about the topic for Construction Canada.)
The workshop registration fee is $199 plus tax, which includes breakfast and lunch. For more details, visit www.wood-works.ca/ontario/.