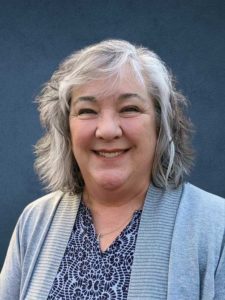 One of my many mandates as president is mentoring; encouraging newer members and new board members to continue their involvement in this amazing organization, CSC. It is my pleasure to introduce you to an amazing member from the Atlantic Chapter who graciously volunteered to write this message for me while I was away on holidays.
Abigail MacEachern, RSW of the Atlantic Chapter and a new board member, impressed me from our first meeting with her commitment to the industry, her easy transition to Canada from the U.S., and her professional representation of the chapter.
The CSC director's meeting was held in Toronto this past autumn; it was my first time representing the Atlantic Chapter. In attendance were the executive council and my fellow chapter directors who I consider trusted colleagues, admired professionals, and friends. I felt honoured to finally be "at the table."
In my excitement and desire to contribute, I asked questions about inclusivity. Most know its meaning, but do we know what is stopping us from being inclusive? We should all be asking ourselves why our board rooms do not reflect the population of the country or world, and what roadblocks can we remove to create a more inclusivity? In many cases, these roadblocks seem quite small to those they do not impact. If we start looking with an empathetic eye, we can see how these "minor" policies can seem to say, "You are not welcome here." I am not an expert in inclusivity, but I have been listening to those who are impacted and reflecting on my own experiences.
During the CSC directors meeting, we all applauded the development and wording of the strategic plan. A few asked about the status of standard document English to French translation, I inquired why we have salutations in our online membership application (no need to look for it, it was changed immediately!) and requested clarification about maternity leave-of-absence for membership longevity awards.
In previous RSW committee meetings, we discussed wording changes to the application to allow for equivalent work experience for immigrants and ex-patriots. In every case, the suggestions were met by members of the CSC community with humility, respect, and immediate action.
I realize the requests were small in comparison to other issues the industry faces, but they are simple solutions that open the door to allowing every person an opportunity to be "at the table." CSC has already made big steps to be inclusive and they continue to listen and make the necessary adjustments in this ever-changing environment.