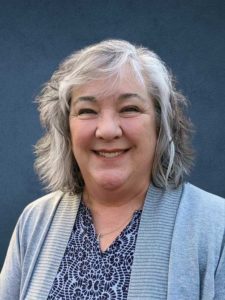 By Kimberly Tompkins
Volunteering, a partial excerpt from Wikipedia; "…is an act of an individual or group freely giving time and labour for community service." Our community is CSC, Construction Specifications Canada.
This hit home with me recently as we all gathered in Toronto for our first in person board of directors meeting since the pandemic restrictions were put in place. I attempted to add the hours spent in preparation, travelling, and participating in the meeting and, finally, making the trek back home—all while honouring COVID-19 protocols—and it was significant to say the least. The dedication from our directors, one of whom spent a significant birthday with us and another who brought their husband along to celebrate their 25th anniversary, is remarkable. How do you say thank you for this? I know some folks from the outside looking in see the smiles, the long-awaited mask wearing embraces, and the beverage lifted in salute to their colleagues. What they don't always see is the early morning meetings that run into the evening as we maximize our time together and endeavour to get through an action-packed agenda. The time spent reading reports, analyzing budgets, and preparing for any questions regarding their chapter or portfolio. I do see this!
A dear friend and 4th vice-president, Kelly Sawatzky, sent me this quote when I mentioned I wanted to write about volunteering.
"People who really want to make a difference in the world usually do it, in one way or another… they hold the unshakable conviction that individuals are extremely important, that every life matters. They aren't determined to revolutionize the world all at once; they're satisfied with small changes. Over time, though, the small changes add up. Sometimes they even transform cities and nations and, yes, the world." – Beth Clark
Thank you to each of our member volunteers on the local chapter executive, education, certification, technical studies, conference, and advisory committees, board of directors and executive council. Also, thank you to your family for supporting your absence in your time spent dedicated to the betterment of CSC. Your time, energy, and commitment has not gone unnoticed. I see you; we see you, and CSC is the better for it!
I am grateful to be a part of such an amazing group of volunteers and to have a very dedicated office staff who work tirelessly to ensure we are organized and taken care of at our meetings.