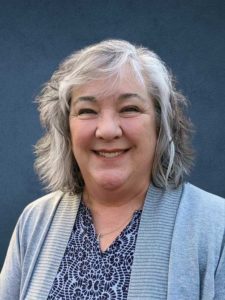 By Kimberly Tompkins
Becoming CSC president has me following in some very large footsteps courtesy of past presidents Wyatt Eckert and Greg Hofsted. Both set an excellent example for me and the entire executive team. When I first joined the executive council, I was fearful of the workload and my ability to meet the same high standards that have been set before me. I soon came to the realization, though of just how much of a team we are, and we help each other when needed. The manager of this team is our very own executive director, Nick Franjic, a dear friend to so very many.
This has been an amazing journey with so many wonderful experiences along the way. I highly recommend joining your local chapter, possibly even the executive council or a technical committee. Perhaps you may want to start the journey towards presidency of this incredible organization!
No matter what path you choose, you are guaranteed to make life-long friends from coast to coast. This became very apparent when my 19-year-old daughter and her best friend embarked on a cross Canada driving adventure. Instinctively, I gave her the latest edition of our membership directory and circled folks that I knew they could call in case of an emergency, knowing they would be there for them. Little did I know those same folks would call me later wondering where they were and why they did not call? I had to remind them it was for emergencies only.
As you read this, we will have missed our second conference in a row—first Montreal in May of 2020 and this year in Saskatoon. The decision to cancel the conference was not taken lightly, and although in hindsight it was the right thing to do, it was not easy. Everyone who has ever been a part of their chapter's conference organizing committee knows first-hand the time and effort that goes into organizing this great event. From submitting a bid to host, developing your team, organizing speakers, and finally hosting the conference is no easy feat, but it sure is rewarding. I would like to thank both the Montreal and Saskatoon chapters for all their efforts and remind them that a delay is not a denial.
Now, I expect 2022 in Niagara Falls to be sold out as we will all be good and ready to attend technical sessions in person rather than virtually, not to mention catching up with old and new friends face-to-face! As has been posted on the internet, I expect there to be some very long and possibly awkward hugs, but only with those who are willing, of course. Circle your calendar for May 2022 and see you there!