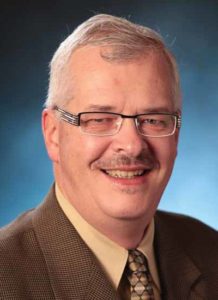 By Paul Gerber
I recently had the chance to attend CONSTRUCT 2018 and the Annual CSI Convention in Long Beach, Calif. On a personal note, this has always been one of my favourite shows (next to the CSC conference, of course!). The educational sessions are top notch, and the exhibit hall is a showcase for the latest products and services for the AEC community. At the same time, I was also able to attend the annual meeting of Specifications Consultants in Independent Practice (SCIP).
This year was my first time attending the CSI event in the official capacity of CSC President. It was an honour to represent our association and it was an experience I will not forget. Thank you to the entire CSI team for making the CSC contingent feel so welcome.
I was fortunate to once again participate as a mentor for the Young Professionals Day. It is energizing and encouraging to interact with passionate professionals in the early days of their careers. I had some great conversations about what help they were seeking and offered suggestions for them to maximize their opportunities.
I would be remiss if I did not take this opportunity to congratulate CSC Executive Director Nick Franjic on receiving the CSI Board Chair plaque for bringing consistency to the relationship between our associations! Another highlight was seeing my friend and mentor, David Stutzman (who is also a CSC Grand Valley Chapter member), inducted into the CSI College of Fellows. Congratulations!
For those who may have had the opportunity to attend previous CSI conventions or similar events, you quickly understand the trials and tribulations south of the border as they relate to the construction industry are not much different than those we experience here. But what I like most about these shows is they bring together like-minded individuals who have a passion for what they do and recognize that by working together, there is no problem too big or solution that cannot be found. It is all about teamwork.
The relationship between CSI and CSC remains strong. I am proud to be a member of both organizations, and I feel fortunate to have developed many long-term relationships, indeed, friendships, that have been of personal and professional benefit.
To me, the greatest value of membership comes from the networking opportunities and the comradery that ensues. What price are you willing to put on advice from a colleague that helped you with a difficult project, or a recommendation that garnered you a new business opportunity?
I think that is the real value of membership. It is why I belong to groups that foster and encourage dialogue. I hope you feel the same. I am CSC!