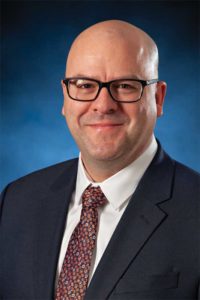 By Wyatt Eckert
What is engagement as it relates to CSC? Broadly speaking, 'engagement' refers to the actions taken by members to further the organization's reputation and interests.
Why should engagement be important and what are the benefits of an engaged group of members? There are the obvious revenue and operational benefits of engagement; but, there are also the less tangible benefits such as increased member loyalty, member referrals, and, most commonly, attendance at events and meetings or participation in committees, task teams, or chapter executive.
What can individual members do to foster engagement in CSC? At my second member's forum as part of the executive council, and holding the membership portfolio, a question was posed around the decrease in the reported membership numbers and what were we going to do about it. While I paused (for an awkwardly long time to measure my response) a portion of my reply was: "It is up to all of us, not just the executive council or board of directors to foster membership."  While I may not have articulated my response much further than that, the reply remains relevant and accurate. The greatest gains in membership numbers and engagement are through existing members. It is up to each member to participate in regular communication, participate in association and chapter events, and connect with individuals across the industry. 'Connection,' another key word related to engagement is to be responsive, to reach out, and to link our community of members together.
We can all agree CSC is successful because of our members and our sense of community. It may be easy for members to walk away from an organization, but it is much more difficult to walk away from a community of people or even an individual. The more personal interaction and connection CSC members have with each other they are less likely to disengage. Acknowledging your closest friends and family by holding them close works in our personal lives and it works with membership as well. By fostering a consistently engaged membership and encouraging each member to take a leadership role in furthering connection with peers, CSC will remain relevant, healthy, and strong (not just through a pandemic, but through the years ahead, to infinity and beyond!).
If you are a member reading this, you are already engaged.