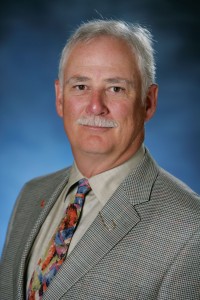 By Peter Sm. Emmett, CCCA
Here I sit, faced with the challenge of writing my final President's Message. It couldn't have come at a busier time—the spring construction season is on us, I am setting out on a visit to CSC's Vancouver Chapter, our association's conference in Halifax approaches, and I'm already excited for the long-awaited golf, fishing, and cottage seasons.
Over the last year, my articles in this magazine have tried to balance focus between practice issues and our association; I consciously avoided my own personal area of expertise: construction contract administration.
I have already shared my perspective on various topics, from embracing opportunity to the effects of budget and schedule on the delivery process to the passion of both our association office and our volunteers. What is the common denominator for these subjects? In my mind, they are all 'drivers.' Schedule and budget continually drive us to do better in the private sector, while the passion of the association office and our volunteers drive CSC forward. They manifest themselves in 'opportunity,' which keeps us going, turns our crank, and gets us up in the morning.
It is the drive to do better in our practice that makes us stronger, better practitioners; this inevitably bleeds over and embodies itself in our volunteer efforts, driving us to make this association a better place to be and the success it is today. On the flip side, the people we meet, the conversations we have, the education we seek, and the challenges we share drive us to be better professionals—they facilitate our success to the benefit of the private sector.
I am faced with a difficult question when someone asks me, "Why should I join CSC?" There is no singular reason that can be isolated, and there are no statistics on how membership benefits your personal or professional pursuits. The answer is complex and not easily defined, but when you meld everything together and think it through, these drivers define the true meaning of "We are CSC."
As I step down as president, I believe CSC is in a strong position and playing a meaningful role in an extremely competitive industry. I would like to think I have contributed in some small way to that success, to the collective driving the association. Thanks to its executive, CSC will remain in good hands—the same hands that have made me a better person. I will be eternally grateful, and I move on with satisfaction in this victory. When it boils down, this was my only goal when I first stepped forward. CSC is the A-team, and I love it when a plan comes together