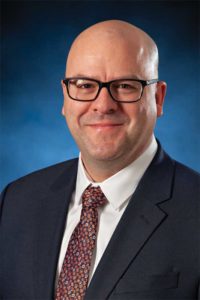 by Wyatt Eckert
In an age of no blueprints, we sure could use one to help us though this global pandemic! It would be an understatement to say the past few months have upended the way we all work. As directly related to CSC, the theme of engagement in my previous message will need an overhaul in the age of COVID-19.
How do we stay relevant? How do we promote our association? How do we engage members and non-members? These are tough questions to tackle when so many in our industry are rightfully concerned for their well-being, state of the industry, the economy, and, truthfully, employment.
At the heart of our association is community. CSC will continue to be a reliable connection to the construction industry, and a resource to help our members cope and navigate these difficult times. In this time of isolation and uncertainty, it is more important than ever.
As we rethink our engagement strategy, we will require patience, diligence, and teamwork—all strengths of CSC. New and alternative strategies are being developed to continue providing the benefits of traditional CSC gatherings like chapter meetings, education courses, golf tournaments, and other industry networking opportunities. When it comes to the business of running CSC for matters such as chapter executive meetings, board meetings, AGM, and budget, we will find innovative and agile ways forward.
We continue to keep lines of communication open with our newly launched website and social media platforms such as Twitter. Education sessions will continue to be provided through an online platform that has proven successful and popular. We acknowledge all members may not be able to participate in strictly online activities, and alternative mediums for engagement will be incorporated. Good old-fashioned phone calls and publications such as Construction Canada will continue to be important as we plan for the long term. The association office remains operational, thanks to the patience, diligence, and teamwork of Nick, Clafton, and Brad.
As bleak as things may look now, it is all manageable, of course. We will come out the other end of this pandemic as a stronger association.
I sincerely hope every member, including their circle of family, friends, and colleagues are healthy and safe.
Stay healthy, stay safe, stay CSC!