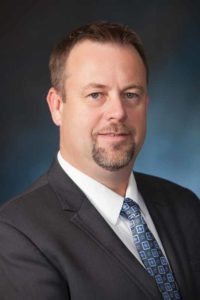 by Greg Hosted
The Cambridge Business English Dictionary defines collaboration as "the act of working together with other people or organizations to create or achieve something."
Effective collaboration requires all stakeholders to work toward a common goal. While construction requires stakeholders to act together in the execution of a successful project, each party usually has some differing goals. Not all objectives are perfectly aligned, and they may even be conflicting or competing. For example, a designer has a vision to include elaborate finishes and furnishings, which are in conflict with the overall project budget (owner's aim). The designer's interior vision now compromises the goals of other stakeholders with requests for 'value engineering' and/or a radical change of their scope to meet the fixed budget. Success for one stakeholder leads to the hindrance or failure of another.
To further complicate things, each member of the construction team (e.g. architecture, engineering, sub-consultants, constructors, and sub-trades) may be forced to compete with one another as they strive toward their respective end-goal of earning a reasonable profit. These objectives may run contrary to an owner's goal of a qualitative project being delivered on time and within budget. At times, stakeholders have little regard for each party's rationale or specific challenges during the construction process.
To add fuel to the fire, delays, conflicts, and disputes arise due to poor communication and lack of co-ordination between trades, and incomplete drawings and specifications, to name only a few. Most of the time, stakeholders have little regard for each parties' rationale or challenges during the construction process.
Successful construction projects appear to have the following three characteristics:
Right team – A group of individuals who have worked together in the past trust one another and have a collaborative mindset to work together toward a project's completion.
Realistic budget – True fiscal clarity with a defined scope, established level of quality, and realistic project schedule.
Shared vision – All stakeholders have shared input in the end result. The shared vision defines individual project responsibilities and consequences with the underlying premise of accountability.
There is no magic wand or quick fix to the challenges faced in the industry, only the willingness of its participants to be more open, transparent, and collaborative in the process.
At the end of the day, the construction industry is all about human beings and their interaction with one another. If one can get people 'to want to work together,' collaboration is an inevitable result.