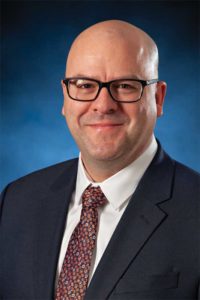 By Wyatt Eckert
It may be tempting to think memberships are no longer relevant because social media and e-learning are dominating our attention. Memberships in various local and national organizations have traditionally been viewed as an opportunity for development and networking and a tool for career advancement. A CSC membership is worth your time, effort, and hard-earned dollars for many reasons.
Education
Education is the backbone of our organization and envy of the industry. Whether it is our formalized, structured courses, such as Principles of Construction Documentation (PCD), or webinars, seminars, tradeshows, chapter meetings, or yearly conferences, the opportunities are plenty; with access to industry leaders providing an experience not yet captured by most e-learning offerings.
Networking
While opportunities for in-person interactions have been hampered in 2020, creative initiatives still exist and many events are being executed at the chapter level. A return to traditional CSC events is just around the corner, and will be welcomed with passionate resurgence.
Professionalism
As noted in CSC's values and core beliefs, the association and its members are committed to the highest standards of integrity, honesty, trust, loyalty, and open communication. Membership in a respected organization such as CSC is viewed favourably by employers, colleagues, and clients in the know.
Relevancy
At no time in my career has it been important to diversify, pivot, and stay relevant! The best way to have a finger on the pulse of the industry is through membership in an organization leading the way. CSC provides relevance specific to the local industry with the added perspective of a national outlook.
If you have not yet committed to membership, do not hesitate to invest in yourself! If you are already a member, consider this a cheat sheet for talking to perspective members. Membership in a multidisciplinary organization such as CSC is like no other.
Stay healthy, stay safe, stay CSC!