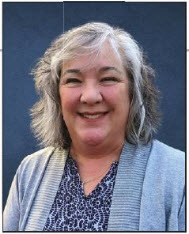 By now you're either meeting us dear friends in person or once again in a virtual manner. Whatever the situation is, I can tell you the Niagara conference committee has worked hard on your behalf to offer the best conference possible.
In a previous message, I wrote about volunteers and all that they do and give. Now, I'd like to thank the companies that support these dedicated volunteers and their time away from the office. I especially thank Marcel Tack, my business partner for the last 11 years, for his patience and support of my involvement in CSC—from the local chapter level right up to and including association president.
The time and support these companies provide is easy to take for granted, but we shouldn't as these same companies are usually the ones that step up as sponsors for the trade shows, Infonet, and our annual conference. Their constant sponsorship allows us to have the best and most affordable educational conferences in the country. I've attended many other association conferences over the years, and none compares to ours!
Conference is where we say farewell to the current president and welcome our incoming president. As outgoing president, I can honestly say this has been a year to remember, especially so by the amazing executive council and chapter directors who devote so much time and effort towards the betterment of CSC. I'd also like to thank our dedicated office team for their ability to keep us all in line and support us through their consistent work.
Our incoming president, Kazim Kanani, will do an extraordinary job. His dedication to CSC is beyond compare and the reason I can finish my term knowing the association is in wonderful hands. We jokingly refer to the past president as "Who?" So, Wyatt Eckert (Wyatt Who) can pass this moniker my way and I'll graciously accept the "Kim Who" handle.
I move into the role of past president with mixed emotions, sadness the time is almost over with such an amazing executive council and some relief—truth be told as it's one step closer to eventual retirement or at least semi-retirement. I'm not sure I'd ever be able to completely disengage from this incredible group of dedicated professionals committed to our vision "To be the trusted resource for the construction community." But part-time is achievable!
To the executive council, chapter directors, and office, thank you for your hard work, dedication, and the trust given to me as your president. I'm truly humbled.
I am CSC.