Rehearsal rooms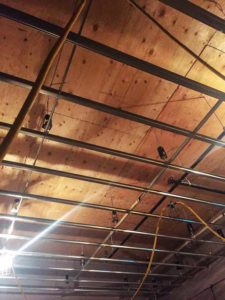 The nine rehearsal rooms all vary in style with different themes and musically inspired, fun names such as "The Supernova," "God Save the Queen," and "The Tavern." While the look and feel varies from room to room, the acoustical design is consistent throughout. The rehearsal rooms were intended to provide a comfortable environment for bands to practice, and a higher level of low-frequency isolation than typically found in similar facilities. Sound isolation is critical in rehearsal rooms to avoid interfering with recordings, mixing, and production happening in the neighbouring recording studio.
The rehearsal rooms were all designed with STC 45+ masonry walls to provide low-frequency sound isolation with minimal use of floor area. Fabric-wrapped fibreglass panels and low-frequency absorbers (membrane bass traps) were installed in all rehearsal rooms to provide an environment designed with rock band rehearsals in mind. One rehearsal room is directly adjacent to the control room so floating construction with masonry walls was used to provide the necessary level of isolation between the two spaces.
Additionally, one of the challenges was the wood-joisted ceiling and determining how to handle the joists with walls mating to them as well as controlling penetrations to ensure the sound isolation could be maintained. To eliminate this issue, plywood was installed at the underside of the joists, and the thicker beams were boxed out. This allowed for a smooth surface to mate the walls without a lot of penetrations. It also aided in increasing the sound isolation between the ground and second floors.
The result
Converting an old warehouse into a music rehearsal space is a novel idea. However, music studios and rehearsal spaces require acoustical considerations. Good acoustics, sound quality, and sound isolation are very important for musicians.
When exploring potential sites to create a music space, building professionals must keep in mind that extra weight and floor area/ceiling height will be needed to accommodate thicker walls, acoustical treatment (25 mm [1 in.]or greater), larger ductwork, and vestibules for sensitive rooms. The project may also need to consider fully isolated (floating) construction to keep the sound at bay. For Lynx Music, the floating floor was critical to achieve the required level of performance in the space.
Non-conventional spaces make a community interesting. While construction retrofits can be a vibrant addition to the neighbourhood, they most likely create multiple design challenges. With any construction, acoustics should be considered in the preliminary stages of a project to avoid issues once the doors open. It is easier to build with sound in mind than make adjustments to a fully constructed building.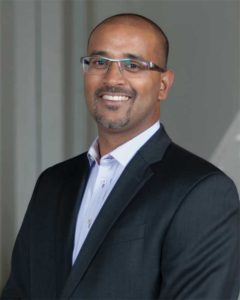 Steve Titus, B.A.Sc., P.Eng., brings more than a decade of experience to being CEO of Aercoustics Engineering, a privately held firm specializing in acoustics, vibration, and noise control. He has been responsible for the acoustical design and delivery of several high-profile projects such as the Sick Kids Research Tower, Corus Quay, Thunder Bay Courthouse, and St. Lawrence Market North redevelopment. Titus is co-chair for Canstruction Toronto, and he sits on the finance and audit committee of the Consulting Engineers of Ontario (CEO). He can be reached at stevet@aercoustics.com.

Control the content you see on ConstructionCanada.net!
Learn More.