Making connections at Surrey construction expo
August 8, 2017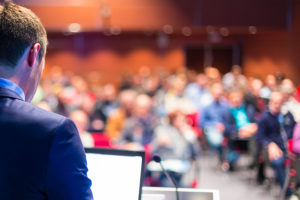 Professionals interested in expanding their skills can visit the Fall Construction Expo[2] at the Cloverdale Agriplex in Surrey, B.C., running September 30 to October 1. Following the success of another expo in the spring—which ran March 11 to 12 and featured more than 100 exhibits and 3000 visitors—this event targets architects, contractors, designers, engineers, developers, and other design/construction industry professionals. The conference's site states a large percentage of contractors are located in Surrey and its surrounding areas, making the city an ideal location for this event.
The expo will feature four educational sessions, variously offered in English, Punjabi, and Cantonese. "Construction Safety Digging" and "Construction Safety Excavation," offered by FortisBC[3] and Empower Me[4], discuss permits, regulations, and best practices for digging and excavation.
"The Energy Step Code" and "Feng Shui Fusion on Single-family Home" are presented by Deepak Jayakar, a designer and project manager. The latter session covers residential home planning, while the former explores energy code process, current research projects, and relevant requirements.
More than 60 exhibitors also comprise the event's show floor, sharing experience and innovations with attendees. More information on sessions[5] and show registration[6] are available online.
Endnotes:
[Image]: https://www.constructioncanada.net/wp-content/uploads/2017/08/bigstock-Speaker-at-Business-Conference-68264065.jpg
Fall Construction Expo: https://www.theconstructionexpo.com/
FortisBC: https://www.fortisbc.com/Pages/default.aspx
Empower Me: http://www.empowermeprogram.com/
sessions: https://www.theconstructionexpo.com/seminar-1.html
show registration: https://www.eventbrite.ca/e/the-construction-expo-2017-tickets-33974611979
Source URL: https://www.constructioncanada.net/making-connections-at-surrey-construction-expo/
---