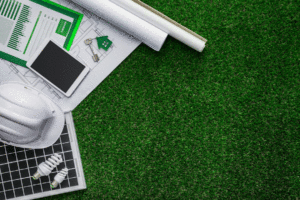 Last month, the Canada Green Building Council (CaGBC) announced the country has surpassed 92.9 million m2 (1 billion sf) of space certified under the organization's Leadership in Energy and Environmental Design (LEED) program.
LEED is intended to encourage higher sustainable performance in new and existing buildings, and should help Canada achieve the goals set out in the Pan-Canadian Framework on Clean Growth and Climate Change to meet the country's carbon emissions target by 2030.
"We have just 13 years to reach aggressive national and international commitments to climate change. Our members, stakeholders, and the green building industry have proven that we are ready to take on this challenge," says Thomas Mueller, CaGBC's CEO and president. "With over 1 billion square feet of LEED projects across the country, a new, more rigorous version of LEED, and the release of a net-zero carbon standard for Canada coming mid-year, it is evident that we are ready to hit the ground running and do our part in the countdown to 2030."
Canada has a total of 2990 LEED-certified projects, 406 of which were certified in 2016. Final counts for the year stand at:
70 LEED-certified projects;
154 LEED Silver-certified;
152 LEED Gold-certified; and
30 LEED Platinum-certified.
The top five provinces for LEED this year were:
Ontario, at 147 projects;
Québec, at 103 projects;
British Columbia, at 62 projects;
Alberta, at 61 projects; and
Manitoba, at 10 projects.
Various other LEED-related achievements occurred in Canada in 2016, including the country's first LEED Gold certification for an existing building (Ottawa's 270 Albert Street) and a cumulative reduction of more than 1 million tons of carbon dioxide (CO2) by LEED projects. Additionally, more than 1000 projects were certified to LEED Gold in the first quarter of the year alone, with this category accounting for 42 percent of all the country's LEED-certified projects. Canada also made the U.S. Green Building Council's (USGBC's) list of top countries for LEED projects for the third year in a row.