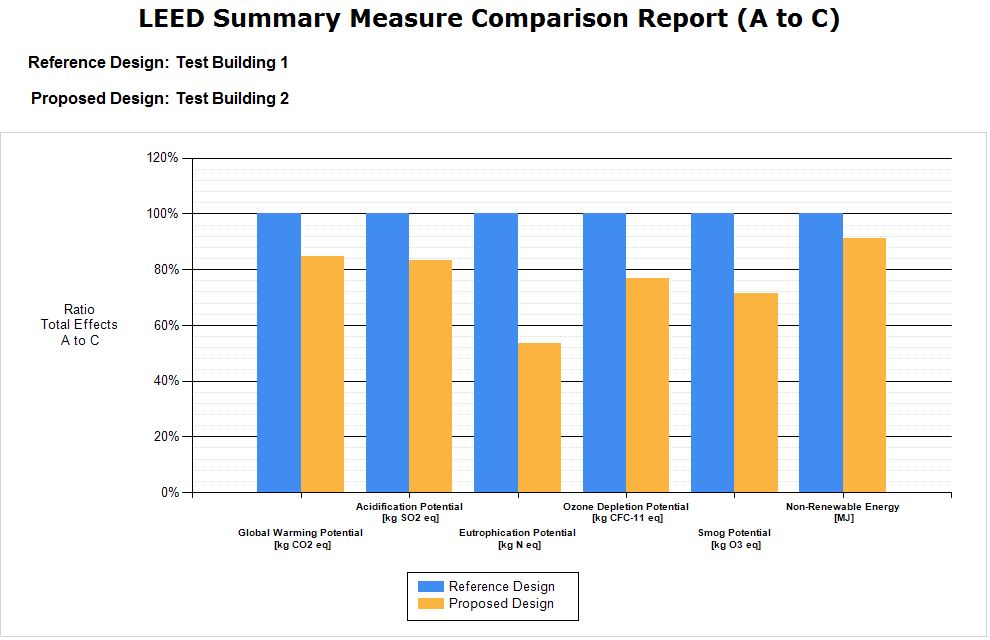 The Athena Sustainable Materials Institute has released the latest incarnation of its lifecycle assessment (LCA) software.
Version 5 of the Impact Estimator for Buildings is useful for designers and architects targeting Leadership in Energy and Environmental Design (LEED) v4 Whole Building LCA credits, as well as for projects pursuing Green Globes.
The free program allows users to learn more about the environmental footprint of various materials and core-and-shell systems. Also included are grave-to-grave lifecycle profiles for a complete building, including energy usage and emissions.
Included in the new version are materials including vegetated roofs and insulated metal panels, as well as data updates for electricity generation and consumption.
"This new version of the Impact Estimator reflects our continued commitment to providing construction industry professionals with the tools they need to reduce the environmental impact of their buildings," Athena Sustainable Materials Institute's Jenny Read told Construction Canada Online. "Originally developed for the North American construction sector, the software has been further customized to meet the up-to-the-moment needs of design teams, including compliance with the green building programs that offer LCA credits, like LEED and Green Globes."
Click here for more information and to access the Impact Estimator for Buildings.