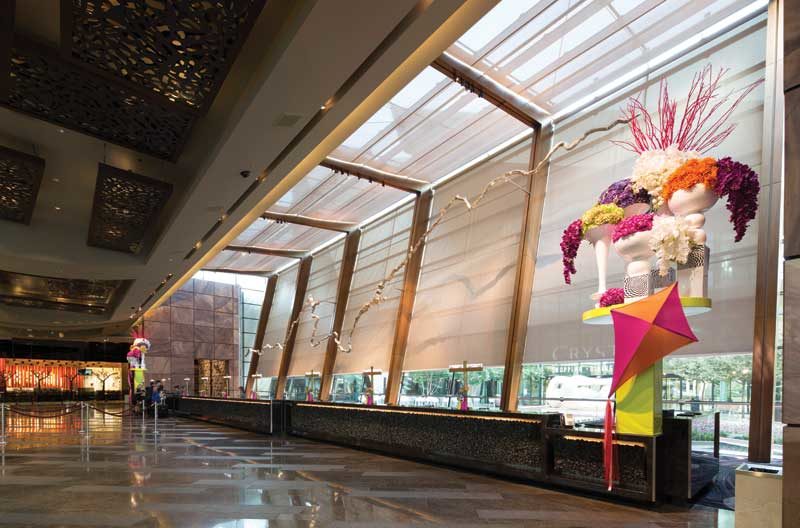 By William L. Maiman
Zero-energy, zero-net-energy (ZNE) building, net-zero energy buildings (NZEB)—no matter which buzzword is used, the concept is inextricably linked to sustainability and, more specifically, efficiency. It involves minimizing energy consumption and reducing carbon footprints while being sensitive to 'human factors.' Buildings should serve their occupants, instead of the other way around.
While there are many Canadian design/construction professionals familiar with ZNE projects, questions remain. For instance, is energy consumption zero or minimized? Are all building types and sizes suitable for the concept? Are occupants happy to live or work in these spaces?
Fortunately, the Continental Automated Buildings Association (CABA), working with the New Buildings Institute (NBI) and many leading manufacturers in the controls/intelligent building/automation sector, has designed a rigorous, scientific-based research project to answer these questions. A steering committee, comprising 18 companies and organizations active in the field, provided technical assistance in deciding on the scope and focus of the study, along with feedback and financial support.
The resulting report, released late last year is titled, "Zero Net Energy Building Controls: Characteristics, Energy Impacts and Lessons." It focuses on three areas from the specifier and occupant (user) perspective. According to CABA, the study reviews "how existing and emerging monitoring and control technologies help designers, building owners, operators, and occupants achieve and maintain ZNE performance." What should design/construction professionals know in this regard, and how do controls for shading assemblies enter the picture?
The CABA study
This wide-ranging study was geographically diverse, featuring 23 ZNE buildings located throughout North America, and in four American Society for Heating, Refrigerating, and Air-Conditioning Engineers (ASHRAE) climate zones (i.e. 3, 4, 5, and 6) that incorporate most of the continent's population. Thirteen of the subjects were office buildings, five were institutional-type, and the remainder miscellaneous. Buildings were located within six states and Canadian provinces with moderate climates. Diversity, building type represented, and size were selected with the goal 
of achieving a thorough and credible report. There 
were interviews with the design teams of the 23 buildings, operators at six of those buildings, and 130 occupant surveys from seven.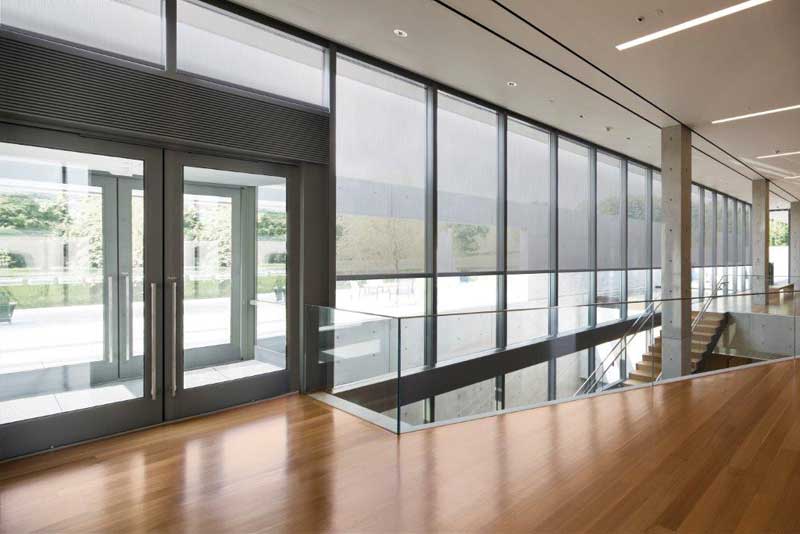 One of the buildings where enough data was obtained to be included in the report was the Van
Dusen Botanical Garden's Visitor Centre in Vancouver, which fell under the category of assembly buildings of approximately 930 to 2325 m2 (10,000 to 25,000 sf). (For more on this project, see the July 2013 
issue of Construction Canada for the article, "Waterproofing Shotcrete at VanDusen Botanical Gardens," by Jeff Bowman, BSc. It can be read online at www.constructioncanada.net/waterproofing-shotcrete-at-vandusen-botanical-gardens.) Another B.C. project was Burnaby's UniverCity Childcare Centre at Simon Fraser University, which 
was representative of an education facility in the 465 to 930 m2 (5000 to 10,000-sf) category.
Examples of U.S. projects in the study range from the Cornell NYC Tech First Academic Building in New York City and the Seattle's Bullitt Foundation Cascadia Center for Sustainable Design and Construction to the Wayne Aspinall Courthouse and Federal Building in Grand Junction, Colorado.
"Building and system-level controls can be a cornerstone that secures performance, or a weak link that creates challenges for design teams and operators," said Ronald J. Zimmer, CABA president/CEO. "ZNE buildings are now moving to the forefront of energy-efficient design and operations, but little is known about the energy-related control systems in these projects. This study focuses on answering questions around control aspects in ZNE buildings."
As noted, NBI conducted the study and reviewed building performance with every project design firm and concluded controls and early energy targets are of vital importance in reaching the ZNE goal. However, the study also found most ZNE projects "have some controls problems." The reasons were not based on any specific product, but rather on the process to 'get it right' and installation issues. While some firms suggested simplifying processes and avoiding points of failure, the majority said system integration, extensive metering, automation, granular levels of data, and feedback are "here to stay" and are "beneficial to the process."
"The findings of this study will help manufacturers target improvements, design teams to better integrate controls and work with contractors more effectively, and utilities to identify program priorities leading to a next generation of buildings that can be on the path to zero," said NBI CEO Ralph DiNola.

Control the content you see on ConstructionCanada.net!
Learn More.