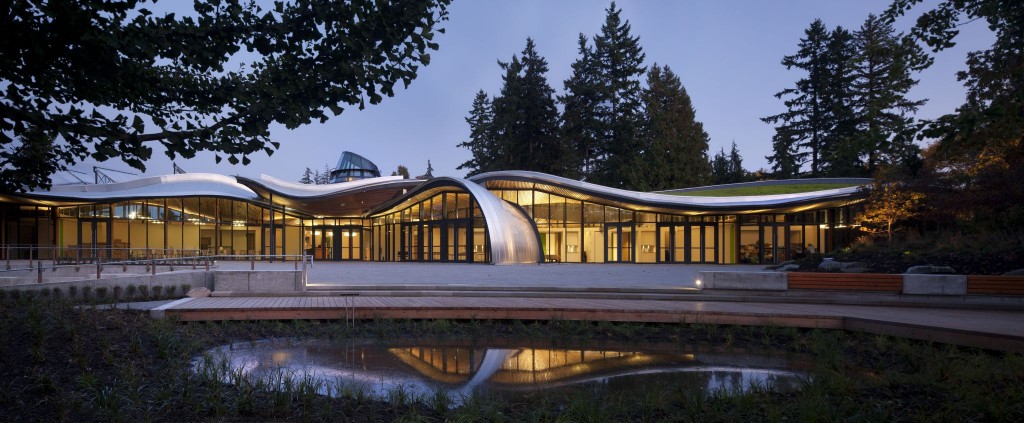 The Canada Green Building Council (CaGBC) has announced the number of Leadership in Energy and Environmental Design (LEED)-registered buildings in the country has reached 5000.
The third quarter of 2014—from July 1 to September 30—cited a total of 132 LEED registrations, and 117 certifications, bringing the number of certified projects to 1878. The totals by LEED certification level are:
● 103 Certified;
● 126 Silver;
● 124 Gold; and
● 22 Platinum.
"The registration of our 5000th project is a significant milestone in the history of the CaGBC and the green building movement in Canada," said CaGBC's president Thomas Mueller. "It also proves green buildings are seen as an effective response to climate change and environmental degradation as a whole. Our work is far from over, but the future of green building in Canada certainly looks bright."
Some of the projects earning their certification in the third quarter of 2014 include:
● VanDusen Botanical Garden (Vancouver), certified LEED Platinum, and was built to reflect the surrounding environment in appearance and its functionality;
● LEED Gold-certified Halifax Seaport Farmer's Market in Nova Scotia involved the transitioning a former seaport terminal into a low-carbon waterfront facility focused on water efficiency, indoor air quality, and solar energy; and
● Calgary's Bow Valley Square, certified LEED Gold, is a four-tower mixed-used complex project that refurbished the interior design and finishes, including the floors, walls, and ceilings of the retail space.
A searchable database of all LEED projects is available at www.cagbc.org.