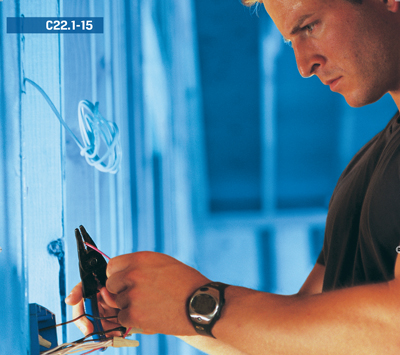 CSA Group has announced the most recent updates to its Canadian Electrical (CE) Code, which reflect the latest technologies and safety features for both occupants and first responders.
The 2015 CE Code Part 1 is the 23rd edition of the national standard for electrical installations. It includes more than 200 updates and revisions, and for the first time this year will also be available electronically via mobile application on tablet or phone.
The updated sections focus on renewable energy, electric heating, and hazardous locations classifications. Important changes include:
requirements for photovoltaic (PV) systems have been merged with those for renewable energy systems;
Section 18 now focuses on the 'zone' system of classification and has been revised to include the International Electrotechnical Commission (IEC) for locations containing explosive dust atmospheres;
installation requirements for electric heating equipment have been grouped into 'general rules' where appropriate; and
new requirements expanding the use of arc fault circuit interruption technology include most rooms within dwelling units.
"The changes to the CE Code help to clarify and update a number of areas specific to the construction industry," said Gianluca Arcari, executive director, standards and CSA Group vice-president. "For professionals working in the engineering, architecture, and design community, some of the important updates include changes to load calculations, electric heating and arc fault circuit interrupters."
The CE Code is an important part of the country's electrical safety system that helps protect Canadians from harmful electrical incidents. The code covers installations and maintenance of electrical equipment for all voltage levels in buildings, structures, and residences.