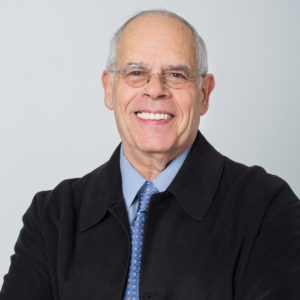 The Canadian Society of Landscape Architects (CSLA) has awarded professor Peter Jacobs, AAPQ, FCSLA, FASLA, with its 2020 Governor General's Medal in Landscape Architecture (GGMLA).
The GGMLA is the highest honour bestowed on a landscape architect by CSLA. The medal is intended to honour exceptional landscape architects whose lifetime achievements and contributions to the profession have had a unique and lasting impact on Canadian society.
"Professor Peter Jacobs is a true renaissance man: award-winning practitioner, published author, orator, educator, leader, trailblazer, consultant, and mentor. He is best described as having an insatiable curiosity, a clear vision, and an unfailing desire to contribute to a better world. Far from pursuing a predetermined path, professor Jacobs has, during his 50-year career, successfully navigated uncharted waters to mark our world through the practice of landscape architecture," said the jury, composed of Nastaran Moradinejad, BCSLA, AALA, CSLA, and Carol Craig, AALA, FCSLA, and chaired by Glenn O'Connor, OALA, FCSLA, ASLA.
Jacobs is landscape architecture professor, École d'architecture de paysage, Faculté de l'aménagement, Université de Montréal. He has served as professor at the Harvard University Graduate School of Design, and has lectured widely in North America, Europe, and Latin America. He is the recipient of the A.H. Tammsaare Environment Prize, the President's Prize of the Canadian Society of Landscape Architects, the Frederick Todd Prize of l'Association des architectes paysagistes du Québec, and the Governor General's medal on the occasion of the 125th Anniversary of the Confederation of Canada. Following his early practice in architecture, he has focused on landscape planning and urban design.
Jacobs has been a member of numerous design juries and acted as a consultant to the City of Montréal for the development of urban open space systems, the restoration of Mount-Royal Park; the re-design of Parc Jean Drapeau, the former site of Expo '67; and the design of Place Émilie Gamlin. He continues to collaborate on planning and design projects, many of which have received professional awards. Click here to learn more.