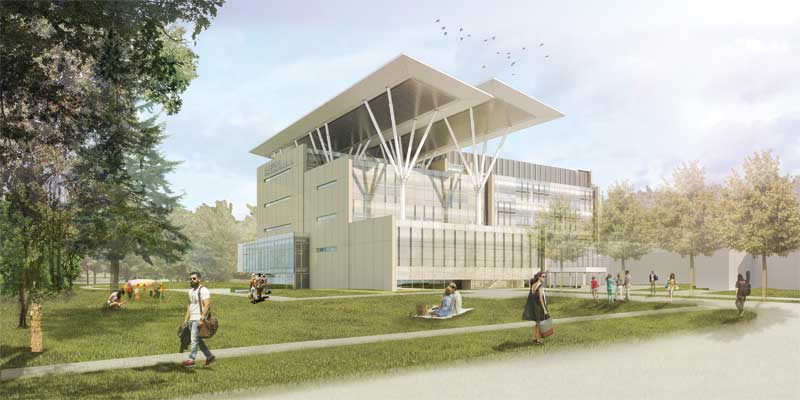 By Kevin Stelzer, OAA, NLAA, MRAIC, BSSO, LEED AP, Joanne McCallum, OAA, FRAIC, LEED AP, and Tony Cupido, PhD
The fundamental challenge of advanced sustainable design is not so much a technological issue, but rather a cultural one. The strategies, methods, and technology exist to make ultra-efficient buildings that can achieve 75 per cent less energy consumption than conventional buildings. There are also already systems that can power these low-energy buildings with renewable and low-carbon energy, such as onsite solar electricity and clean power utility grids. The real impedance to the adoption of ultra-low-carbon buildings, however, is the current culture of design and construction that clings to modes of delivery relying on the convenience of a carbon-rich environment. It is becoming ever more evident this convenience has been exploited beyond any resilient boundary.
In response, it is imperative to design buildings that not only employ the appropriate low-carbon technologies, but also inspire a renewed culture of the built environment—one where owners, designers, builders, and occupants no longer view the building as something mute and unresponsive, but instead as a system that demands the active participation of all stakeholders to achieve the most optimized performance.
This has been the mandate established by Mohawk College for the design of its new Joyce Centre for Partnership and Innovation on its Fennel Campus in Hamilton, Ontario. The project represents one of the first net-zero-energy institutional buildings in the region.
National pilot program
The Canada Green Building Council (CaGBC) defines a zero-carbon building as:
A highly energy-efficient building that produces onsite, or procures, carbon-free renewable energy in an amount sufficient to offset the annual carbon emissions associated with building operations.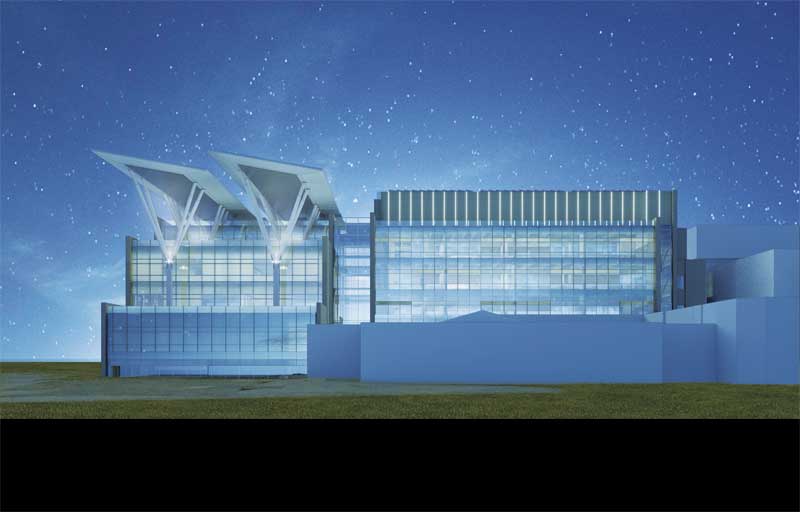 The clear emphasis on carbon emissions underscores the urgency of addressing climate change by reducing greenhouse gas (GHG) emissions from buildings. Another component of the framework is "onsite renewable energy is incorporated into new construction projects to provide added resiliency, minimize offsite environmental impacts, and prepare buildings for a distributed energy future"—both key cornerstones of the Joyce Centre.
The building, which is a joint venture partnership with B+H Architects and mcCallumSather, was selected as one of 16 across the country participating in CaGBC's two-year Zero-carbon Building Standard pilot project, which assesses the carbon performance of commercial, institutional, and multifamily buildings and warehouses. The goal is to help determine the requirements and standards for the Zero-carbon Buildings Framework.
When the doors of the Joyce Centre for Partnership and Innovation open to students in the fall of 2018, they will be greeted by 8920 m2 (96,000 sf) of solar-powered state-of-the-art labs, workshops, open study spaces, and lecture theatres, along with a new paradigm for sustainable building and learning in North America.
The project was granted funding under the Post-secondary Institutions Strategic Investment Fund (SIF) program. (See "Greener Buildings and Government Support.") Challenged with a highly accelerated schedule to qualify for the federal government's April 2018 Substantial Completion deadline (i.e. two years after the project was awarded), a unique, solutions-based collaboration amongst Mohawk College, B+H Architects/mcCallumSather, and EllisDon (the construction manager) was employed to achieve the ambitious net-zero energy performance target.

Control the content you see on ConstructionCanada.net!
Learn More.