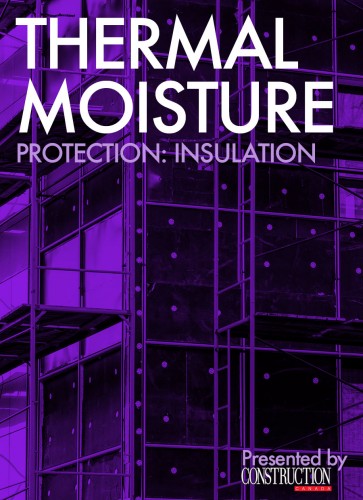 Due to popular demand, Construction Canada has added a fourth eBook to its collection—this resource, focusing on thermal insulation, is now available to all new subscribers to the magazine's e-newsletters and electronic communications.
The pdf eBook brings together five of the magazine's best technical, non-proprietary features into an easily accessible collection. It includes explorations about:
using polyisocyanurate (polyiso) for continuous insulation (ci) in walls;
specifying reflective insulation;
the role of insulation in controlling noise;
the effect of temperature on actual insulation performance; and
rules regarding proper testing when it comes to thermal barriers and the protection of foamed plastic.
To sign up, visit http://www.constructioncanada.net/ebook-campaign.
For previous ebooks on green building, acoustics, and wood design/construction, visit here.