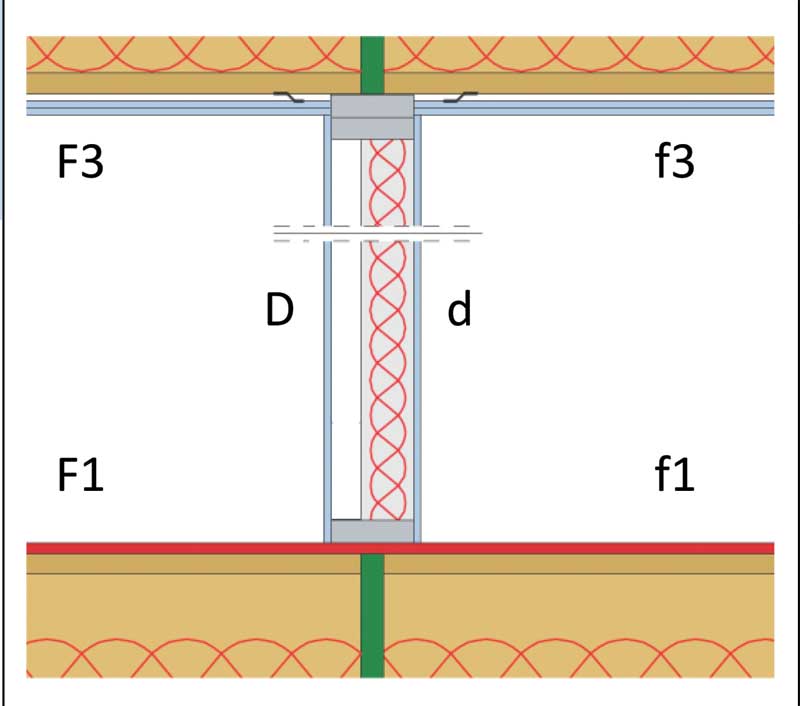 Sealing sound flanking paths
Sound flanking paths are usually cutouts or gaps in assemblies allowing the transmission of sound between two spaces. In an acoustical structure, any gap that leaks air also leaks sound. This can render useless an otherwise effective sound barrier. Typical flanking paths include joints between walls and ceilings, floors, and other walls. Certain best practices help project teams reduce sound flanking paths in their wall assemblies.
When working with laminated noise-reducing gypsum board, installers may follow traditional interior gypsum board application and finishing methods, but should apply a little more attention to detail to ensure acoustic performance. For instance, the board layout should stagger joints from one side of the wall to the other. Next, sound-absorbent fibreglass batt insulation can be installed in wall cavities for higher STC ratings where needed. Again, resilient channels are not necessary to achieve performance in this application, except in very acoustically sensitive situations. However, it is appropriate to specify putty pads—tested per ASTM E90, Standard Test Method for Laboratory Measurement of Airborne Sound Transmission Loss of Building Partitions and Elements—or acoustical sealant at electrical outlets.
To achieve the sound ratings provided in code tables and NRC tests, acoustical sealant is required at electrical boxes and at junctions of intersecting walls and floors. The checklist at the top of this page can be used to apply sealants before fire and sound separations inspection, which is required by most municipalities. One should specify an acoustical sealant to seal the perimeter gaps and wall penetrations per ASTM C919, Standard Practice for Use of Sealants in Acoustical Application.
Eliminating other sound flanking paths
It is important to eliminate other sound flanking paths.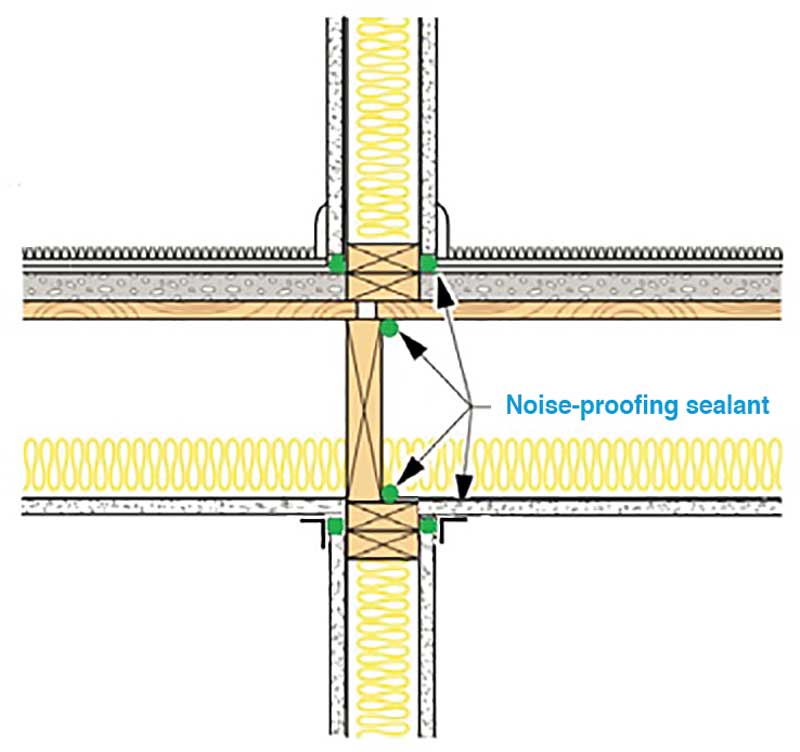 Doors
Hollow-core doors are poor sound-blockers. When privacy and noise control are key considerations, doors must be solid wood or have insulated cores. Further, they should be gasketed so as to help prevent sound from passing between the door and its perimeters.
Windows
Double-pane and/or storm windows reduce sound transmission, and the addition of weatherstripping can also help. Windows facing exterior noise sources should be small in both size and number. With double-hung windows, only those that can be tightly closed should be specified.
Wiring and piping
Holes for wiring or conduits should be sealed or caulked, with holes cut out for piping should be sealed with caulking. Merely stuffing these holes with insulation is insufficient, as sound can easily pass through porous insulation. However, insulating the holes and then caulking over the insulation can be effective.
Conclusion
Wood-framed mid-rise residential construction is a great solution to this country's affordability challenges. It will help accommodate and sustain population growth by offering cost-efficient, high-performance structures meeting the requirements of the National Building Code of Canada (NBC). Applying innovative sound control ASTC strategies, as required in the 2015 code, will help design and construction professionals create a more affordable living space and enhance the wellbeing of occupants.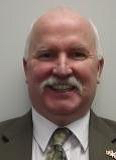 Robert (Bob) Marshall, P.Eng., BDS, LEED AP, is the building science manager for CertainTeed Saint-Gobain Canada. He has been appointed by the National Research Council (NRC) to the Standing Committee on Energy Efficiency in Buildings. He can be reached at robert.marshall@saint-gobain.com.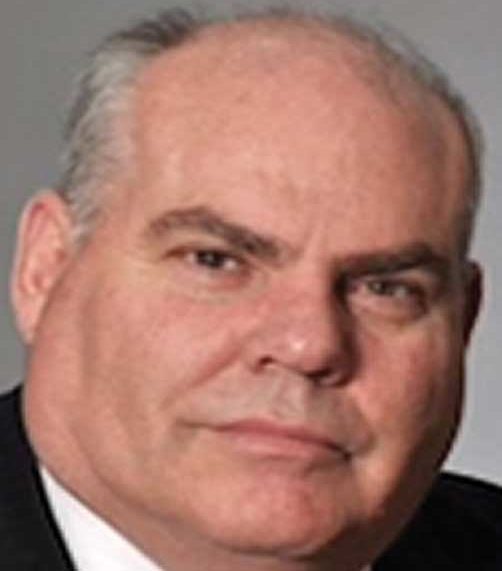 Robert Hartogsveld, CTR, CCCA, is the architectural solutions manager for CertainTeed Gypsum & Insulation Ontario. He holds designations through CSC and serves on the board of directors of the organization's Toronto chapter. He may be reached at robert.hartogsveld@saint-gobain.com.

Control the content you see on ConstructionCanada.net!
Learn More.