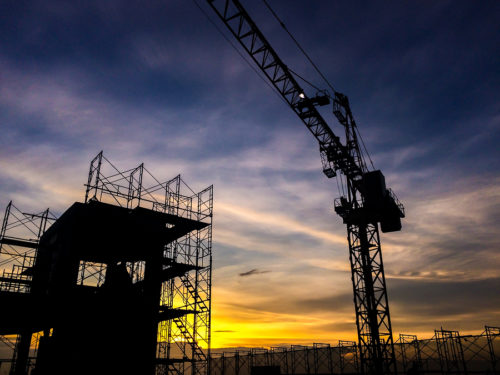 According to predictions from the Conference Board of Canada, the nonresidential construction industry will make up for a general decline in the residential sector with a growth spurt of 3.7 per cent this year.
"Not only is the residential construction industry seeing a downturn in housing starts, but spending on home renovations is now showing signs of weakness too. In all, we expect price-adjusted spending growth in the residential construction industry to average less than one per cent per year through 2020," says Michael Burt, director in industrial trends at the Conference Board of Canada. "Meanwhile, nonresidential construction is positioned for a turnaround this year, led by growth in the institutional segment and increased investment in warehouses and hotels."
Primarily thanks to challenges in affordability in Toronto and Vancouver, multi-unit housing starts are anticipated to decrease in 2017 and struggle through to 2021, continuing a trend of decline that began with a 2.3 per cent drop last year. These two cities comprised more than 30 per cent of last year's housing starts.
Nonresidential construction should have more luck bouncing back from 2016, when it saw a decrease of two per cent. The institutional sector—the only area of nonresidential construction to improve last year—is expected to drive the increase, supported by government spending on infrastructure. This sector alone is predicted to grow by 6.8 per cent.
Further, institutional construction will not be the only category to see an improvement—commercial building is also predicted to increase, thanks to a stronger focus on warehouse building driven by growing interest in online shopping. Although this will be relevant to Canada as a whole, Ontario—particularly Southwestern Ontario—will receive the biggest boost, growing by 20 per cent in the transportation and warehousing category.
Pre-tax profits are also expected to slightly increase, reaching $2.2 billion in 2017 with growth of four per cent anticipated from 2018 to 2021.
More information is available online.