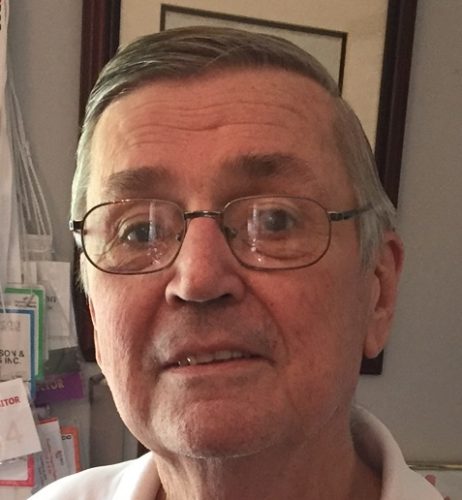 Terry Johnson, FCSC, Life Member, passed away at St. Joseph's Hospital in Hamilton on November 16.
Terry, who was in his 72nd year, first joined CSC (then the Specification Writers Association of Canada [SWAC]) in 1969. The chair and director of the Edmonton Chapter during that decade, his contributions to organizing chapter events, special conferences, and collaborations with Calgary have a long history. He was responsible for almost single-handedly reviving the Edmonton Chapter from inactivity on more than one occasion—decades later, he would do the same for CSC's Hamilton/Niagara contingent. (Along the way, he was also active with the Winnipeg, Toronto, Grand Valley, and London Chapters.)
After winning several awards from CSC and serving as a founding father of the association's Quality Documents Competition (QDC), Johnson entered the College of Fellows in 2002. As part of his nomination, Wayne Watson, RSW, FCSC, CCS, FCSI, wrote, "It is Mr. Johnson's vigour and tenacity that really helps makes this association."
A decade later, Terry received the Life Membership Award—the highest award CSC can bestow. In the July 2012 issue of Construction Canada, he told the magazine:
"The Life Membership Award was truly exciting for all the right reasons … My wife, friends, and colleagues were there to witness the culmination of all those years of my involvement in CSC. I will treasure the moment and the years to follow; I will share the experience with other members and would-be members, including at chapter meetings and events. CSC is dear to me; I continue to share the experience."
Terry is survived by his beloved wife, Kathy, along with his children (Patricia, David, and Terry Jr.), grandchildren (Dezmond, Jack, Sam ,and Katie), brother James, and sister Marilyn. Donations to the Canadian Cancer Society are appreciated.
For more information, click here.