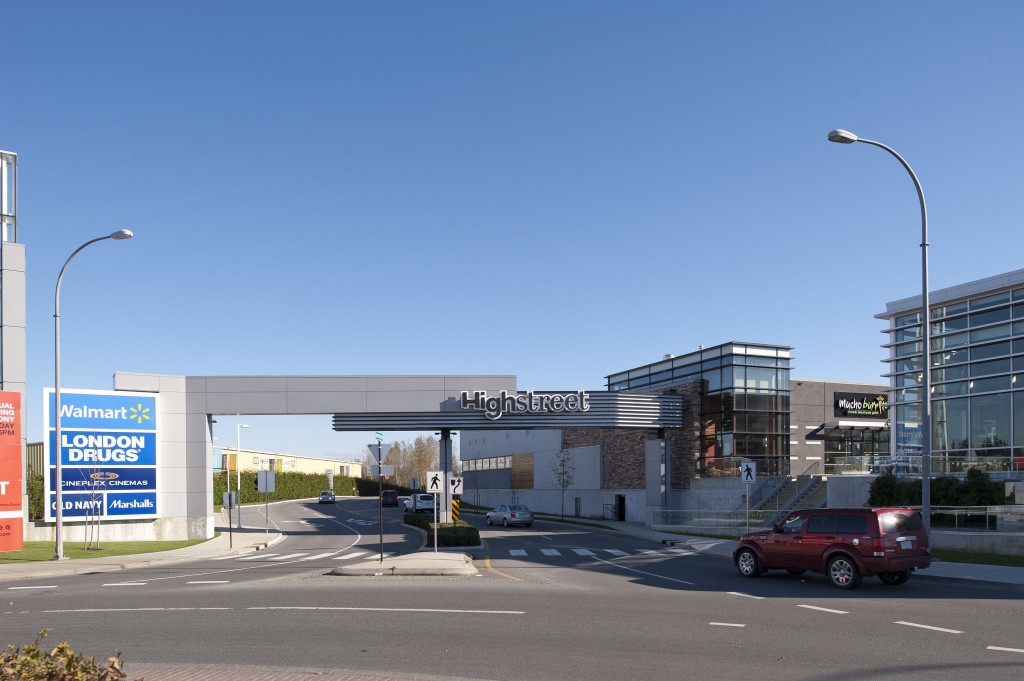 One of the first Leadership in Energy and Environmental Design (LEED)-certified large-scale shopping centres in the country, the Highstreet open-air mall in Abbotsford, British Columbia, was designed with sustainability in mind.
Highstreet is set on 8 ha (20 acres), providing three levels and 55,741 m2 (600,000 sf) of shopping space. Designed by Musson Cattell Mackey, sustainable design elements include the electric vehicle (EV)-chargers found in the parking lot. A main goal of the design team was to reduce the project's carbon footprint
Insulated metal panels (IMPs) were specified for the project in four different colours. Most of these panels were installed in a horizontal orientation with trimless ends and fabricated corners. Combining three insulated panel products with different colours and finishes in a horizontal orientation resulted in a unique architectural design.
The anchor tenants—Wal-Mart Supercenter, London Drugs, Marshalls, and a Cineplex VIP Cinema—were on a tight schedule, with the first phase sent to open for January 2014. Due to the short construction time, IMPs were specified for the project.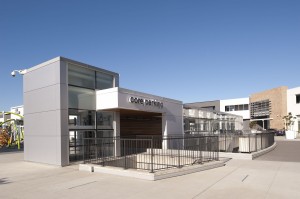 IMPs can be used in any climate and for various building types in both horizontal and vertical applications. They are factory-assembled cladding components typically consisting of a polyisocyanurate (polyiso) insulation core, encapsulated between impermeable interior and exterior steel skins.
The IMP's single-component nature enabled faster onsite installation compared to other multi-part options. Employing the panels also minimizes construction delays. The panels also contribute to a building's performance with high R-value, superior airtightness, and low thermal bridging. The combination of these features can result in an up to 30 per cent energy savings over the building's life. Originally, the system comprised conventional multi-part site assembled systems such as peel-and-stick membranes, multiple layers of mineral wool insulation, and a single-skin cladding façade.
The insulated panels are available in multiple profiles, trimless ends, finishes, and colours, to allow for any desired aesthetic. This combination of features allowed Highstreet to achieve LEED certification, create a striking look, and adhere to deadlines.

Andrew Williams is a mechanical engineering technologist and graduated from Durham College in Oshawa, Ont. After college, he spent the next three years working in the field for a general contractor who specialized in heavy civil construction projects. Williams has been a business development manager for Kingspan since 2010. He can be contacted at andrew.williams@kingspan.com.

Control the content you see on ConstructionCanada.net!
Learn More.