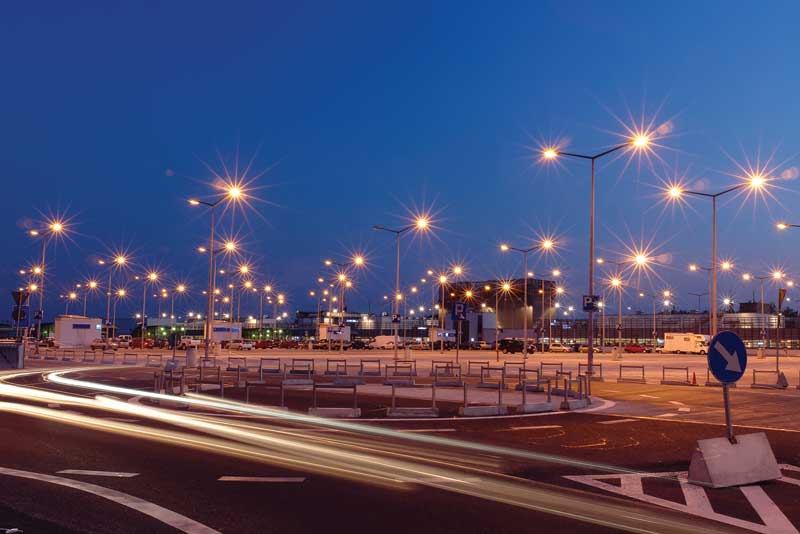 By Craig DiLouie
Lighting controls are designed to support energy management and visual needs. They do so by ensuring the right amount of light is:
provided via dimming;
placed where needed via zoning; and
used only when necessary via timing. (This article is based on a pair of earlier white papers created for Lighting Controls Association (LCA), which is administered by the U.S. National Electrical Manufacturers Association (NEMA). For more information, one can visit www.lightcontrolsassociation.org.)
Like other electrical equipment, lighting controls are essentially input-output devices or systems. The input may be based on manual, time, occupancy, or light; the output may be switching or dimming. Using dimming, one can change colour output of light-emitting diodes (LEDs), creating new applications and markets. Lighting controls now offer the strong potential of producing data about lighting operation, such as energy and remote diagnostics useful for maintenance.
The most advanced lighting control systems feature 
three capabilities:
1. All applicable control strategies can be layered in a hierarchy of control zones.
2. The zoning can be precisely matched to the application, potentially resulting in a mix of larger and smaller areas (down to an individual luminaire). This increases responsiveness while allowing personal control of overhead general lighting.
3. There is programmability of functions and potentially a mechanism for measuring and monitoring.
Radio-frequency (RF) wireless communication is gaining traction as a facilitator of advanced lighting control in both new and existing buildings. This article presents recent research on the utility of wireless control, and then discusses its use in outdoor area lighting.
New research into wireless controls
A traditional lighting control design deploys manual switches and simple controls such as load scheduling to control large zones of luminaires. Even when occupancy sensors are installed, these devices are typically assigned to large 
control areas.
Increasingly stringent energy codes have made control zoning more granular. Emerging control strategies, such as daylight harvesting (i.e. daylight-responsive lighting) have become recognized based on proven effectiveness, resulting in a layering of strategies. Further, smaller control zones generally increase responsiveness, flexibility, and energy savings. However, individual luminaire control—with a lighting controller installed in each luminaire—increases the installed cost.
Wireless control signal communication can simplify installation while reducing material and labour costs associated with control wiring. This facilitates adoption of advanced lighting control by eliminating or otherwise reducing wiring installation. RF wireless controls originally gained popularity in the residential market, but have entered the commercial world after technological improvements and the development of wireless mesh network standards. It is a relatively young technology in commercial lighting control, with significant potential. This is made clear by a recent study from the United States that could have important implications for Canadian projects striving for energy efficiency.
The General Services Administration (GSA)—the U.S. agency responsible for federal real estate management and products and services procurement support—deployed advanced RF wireless control systems in two buildings. Lawrence Berkeley National Laboratory (LBNL), for the agency's Green Proving Ground (GPG) program, sought to quantify the performance of these wireless lighting systems. (To download the LBNL report, visit www.gsa.gov/portal/mediaId/227615/fileName/Wireless_Advanced_Lighting_Controls_Retrofit_Demo_FINAL-508-062915.action.) Two California buildings were selected for installation—the 16-storey Appraisers Federal Building (San Francisco) and the eight-storey Moss Federal Building (Sacramento).

Control the content you see on ConstructionCanada.net!
Learn More.