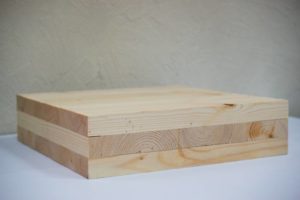 University of Northern British Columbia (UNBC)'s civil engineering assistant professor, Dr. Ramla Qureshi, and her team will be given a grant of $132,000 over a period of five years from the Discovery Grants (DG) program by the Natural Sciences and Engineering Research Council of Canada (NSERC), to perform research on the resilience of wood-steel hybrid buildings.
There is evidence on how the use of mass timber products for walls and floors in buildings, or the use of cross-laminated timber (CLT) with steel frames in the structural design of buildings to replace concrete, results in lighter and environmentally friendly architecture. Recently, there has also been a rise in the integration of mass timber construction within the architecture, engineering, and construction (AEC) industries. However, there is limited research to see how these structures would respond to natural disasters or accidents.
The study will create models meeting industry specifications, introduce them to hazards in a lab setting to see the impact of the damage, and present a quantitative comparative analysis to traditional wood frame and steel-concrete construction.
The results will help cultivate a data-based understanding of the risks to occupant lives in such buildings and the socioeconomic effects of hazardous events and natural disasters. The damage assessment will further help to quantify infrastructural and socioeconomic impacts to gauge insurance estimates. The study's objectives also include updating industry codes and commonly used software tools.
Dr. Ramla Qureshi said, "Engineers need to have a certain level of reliability in a structure's performance against extreme hazards, such as earthquakes and fires, throughout the building's life cycle. Especially in places with considerable seismic activity, such as British Columbia, we need to understand and quantify the risks from such events, which can cause damage to or limit the performance of such construction."