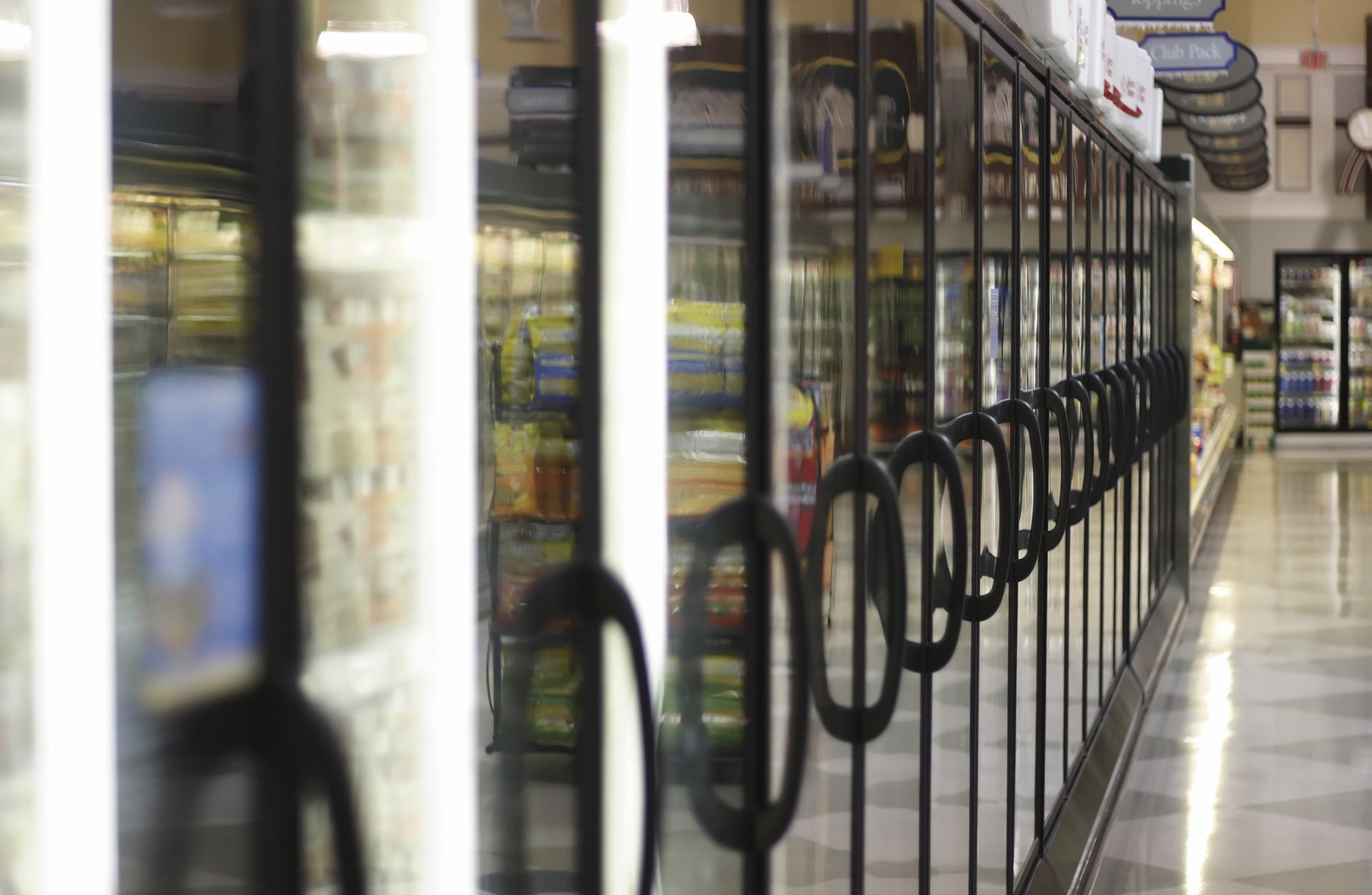 By Paul Lin
Grocery stores operate on tight, sometimes fluctuating, profit margins. Last year, operating profits fell nine per cent from the previous year, according to industry publication, Grocery Trade Review.1 Therefore, owners and operators are always looking for ways to cut costs. One variable that affects profits is energy.
The retail and shopping centre sectors account for about three percent of Canada's secondary energy use—equalling about $3.6 billion in energy bills and 14.5 million tonnes of greenhouse gas (GHG) emissions annually. Canada has more than 5000 large supermarkets, which each consume 5000 MWh of electricity per year.
Since supermarkets are one of the most energy-intensive types of commercial buildings—refrigeration and lighting account for 80 per cent of their typical electricity use—reducing the amount of energy to operate them is a critical piece of the puzzle. Fortunately, most existing facilities provide a lot of low-hanging fruit in potential energy savings. Additionally, energy upgrades can offer many other benefits, including improved food safety and reduced food spoilage.
Reach-in coolers
Among supermarket operating expenses, energy costs are one of the most controllable. Through energy-efficient equipment and practices, even new facilities can save 20 per cent or more. This degree of cost-cutting can improve the bottom line, increase profits, and put facilities in a more price-competitive position.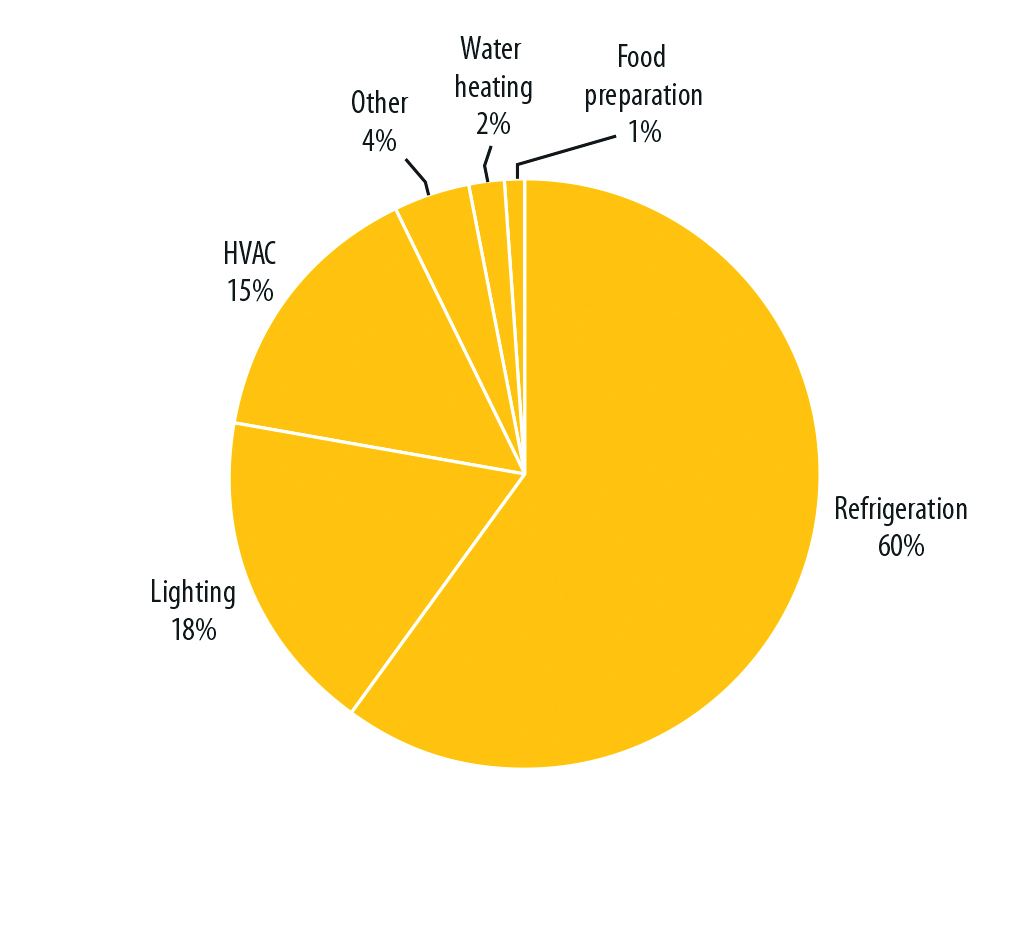 Retail stores rely on coolers to display inventory. Reach-in coolers allow self-service access to various items. These coolers and freezers have a separate fan motor for every door section and include 'anti-sweat heaters' to prevent condensation of warm outside air on the cold, aluminum framing.
While these coolers are attractive, spacious, and effective for retail display, they are incredibly inefficient and account for more than half of a store's energy consumption.2
For example, evaporator fans operate 24-7, and each motor typically costs over $500 annually to operate. The anti-sweat heaters also operate at all times—for a run of 12 doors, it can be more than $800 per year.
Reducing cooler costs
Replacing old, inefficient, shaded-pole motors in coolers and freezers with cool-running, energy-efficient, and brushless electronically commutated motors (ECMs) has a dramatic impact on energy costs. ECMs also connect to controllers, allowing them to operate at low speed when the compressors are idle. Many ECM motors can reach efficiencies as high as 82 per cent.
The ECM can be programmed to function at low speed and then turn to high speed when controlled by an external fan speed controller for walk-in cooler/freezer applications. ECMs are permanent magnet, three-phase motors operating on single-phase input power. This means less wasted energy on the rotor, driving greater efficiency, especially at non-peak speeds.
Two other motors used in grocery store applications are the permanent split-capacitor (PSC) and shaded-pole.
PSC
A permanent split capacitor motor has neither a starting switch nor a capacitor strictly for starting. Instead, it has a run-type capacitor permanently connected in series with the start winding. This makes the start winding an auxiliary winding once the motor reaches running speed. Since the run capacitor must be designed for continuous use, it cannot provide the boost of a starting capacitor. Typical starting torques of PSC motors is low—from 30 to 150 per cent of rated load—so these motors are not for hard-to-start applications.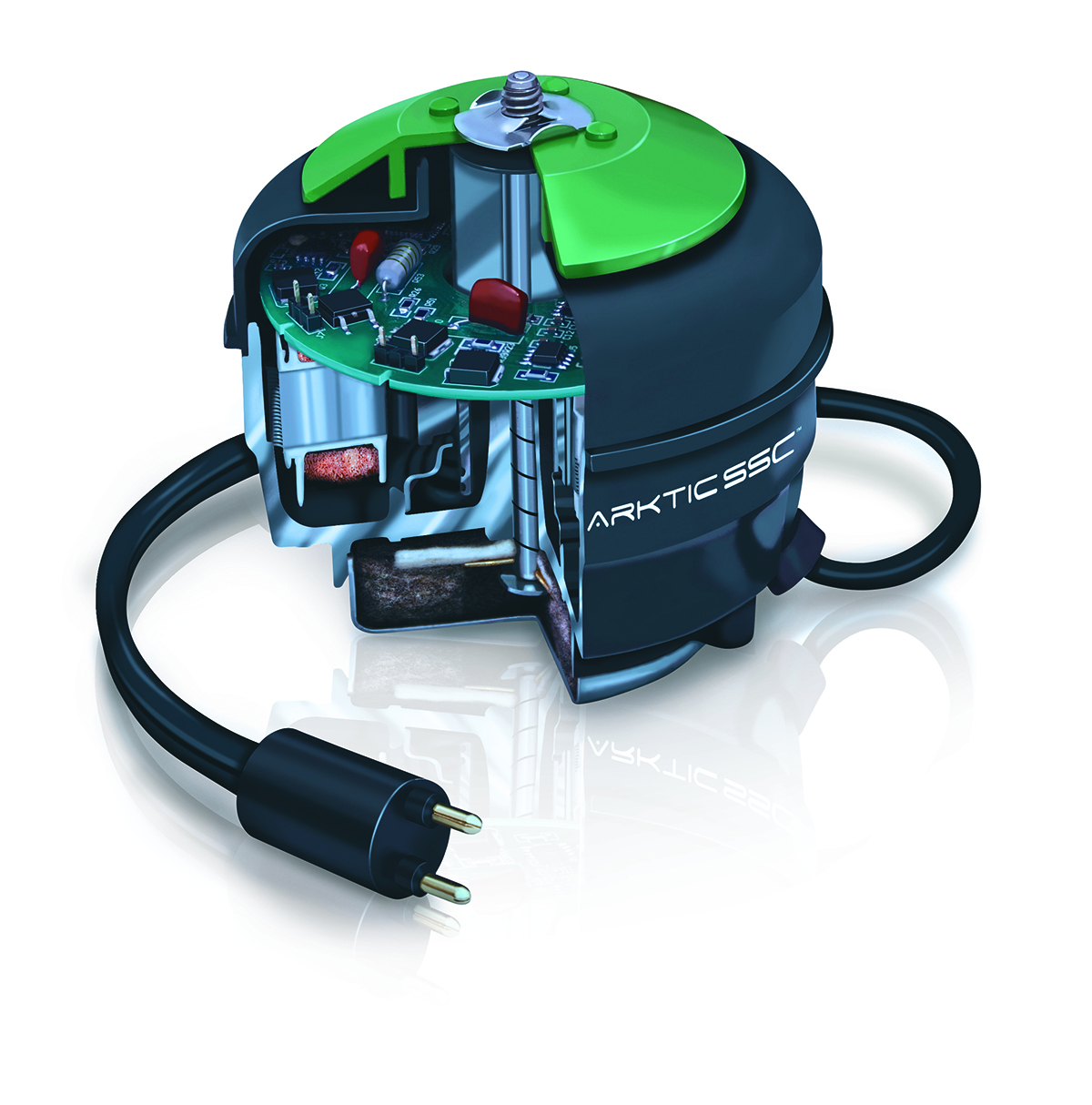 Shaded-pole
Shaded-pole motors have only one main winding and no start winding. Starting is by means of a design that rings a continuous copper loop around a small portion of each motor pole. This 'shades' that portion of the pole, causing the magnetic field in the ringed area to lag the field in the unringed portion. The reaction of the two fields gets the shaft rotating.
As the shaded-pole motor lacks a start winding, starting switch, or capacitor, it is electrically simple and inexpensive. Plus, speed can be controlled merely by varying voltage, or through a multi-tap winding. Mechanically, shade-pole motor construction allows high-volume production. In fact, these are usually considered 'disposable' motors, meaning they are much cheaper to replace than to repair.
ECM significantly outperforms both shaded-pole and permanent split-capacitor (PSC) technology. Efficiencies are three times higher than shade pole motors and 45 per cent higher than PSC.3 Therefore, in addition to the reliable and quiet unit bearing design, the ECM provides users greater reliability and excellent energy savings.
ECM also maintains efficiency across its speed range, whereas an induction motor's efficiency plummets when its rated speed is altered. In addition to the direct benefits, there are numerous indirect advantages including 'cooler' motor operation that creates less heat load on the conditioned space when used with evaporator coils.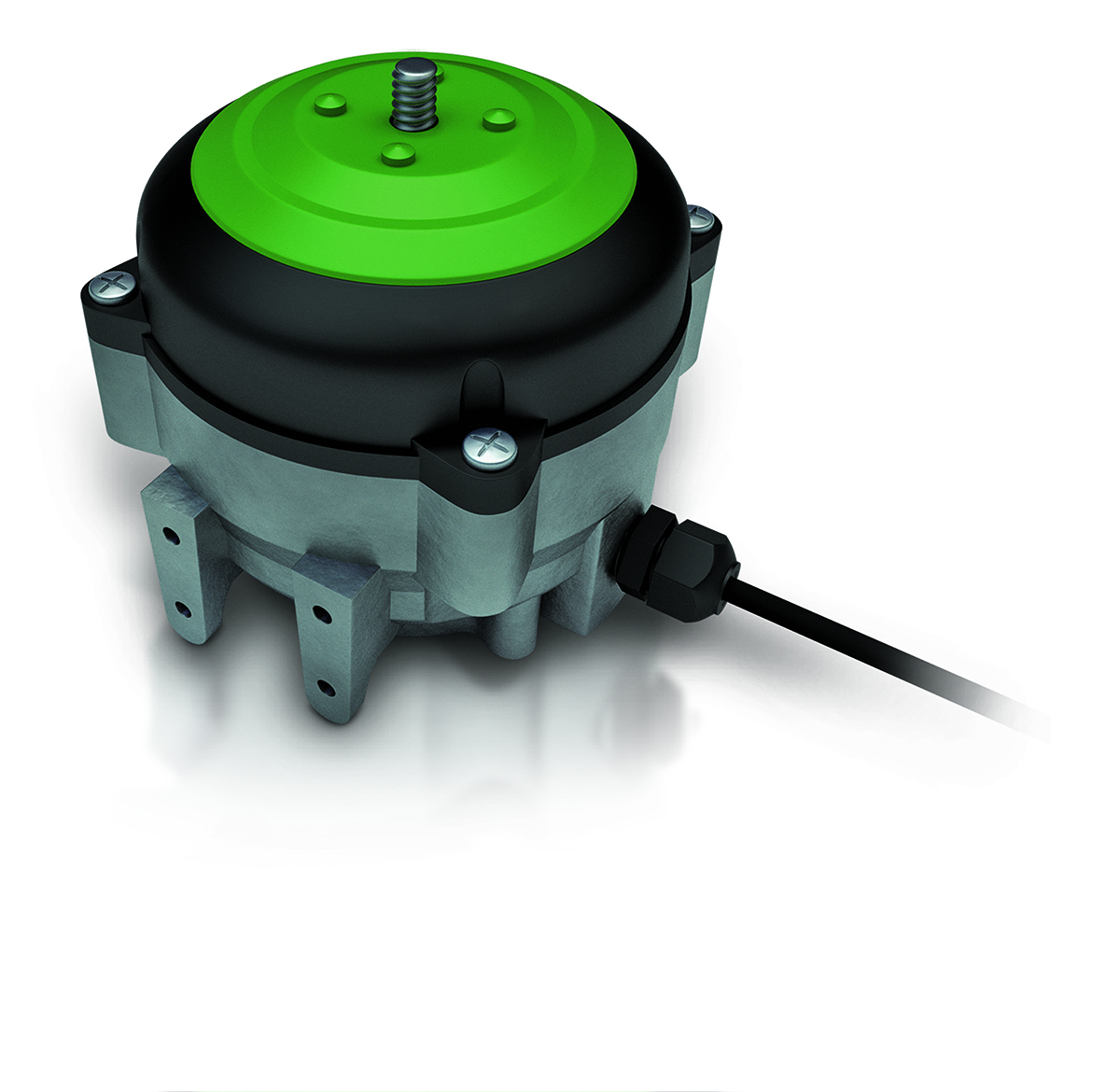 The ability to replace traditional shaded-pole motors with more efficient ECM motors was confirmed by researchers at the Food Service Technology Center (FSTC) in testing for Pacific Gas & Electric Company. The testers installed and monitored two ECM motors in a walk-in freezer. The motor employed a permanent magnet, three-phase, brushless DC motor combined with a built-in electronic alternating current (AC) inverter that was used to drive it. The freezer evaporator unit originally came equipped with two shaded-pole 1/15 HP fan motors, but was retrofit. The initial measurement of the original shaded-pole motors' input power was 271 Watts with the two fans combined. Following the retrofit, the power was 88 Watts for two fans combined. Overall, the ECM equipped fans used 67 per cent less energy.
Rebates
In addition to significant cost savings through using energy efficient equipment and practices, there are rebates and financial incentives offered by utilities and government bodies.
In Ontario, for example, the Process and Systems upgrade program helps businesses get up to 70 per cent of funding toward major energy-saving upgrade projects. This also includes valuable financial incentives and technical expertise needed to upgrade key systems and make improved energy management a part of daily business.
Provincial governments are involved in rebates and incentives for energy-savings measures. For example, Manitoba has a rebate program specifically for commercial refrigeration that is leading the country, according to Canada's Office of Energy Efficiency. Manitoba's 24 rebates cover moving to energy-efficient equipment and technology upgrades.4
ECMs in action
The baseline store used for this example is a typical supermarket with a 5000-m2 (53,819-sf) sales area. However, the following information can be applied to any supermarket larger than 2000 m2 (21,527 sf).
Retail stores rely on coolers to display a huge inventory for their customers. The stock coolers operate with a series of refrigeration evaporators or coils. The coolers may include two, four, six, or more refrigeration coils. Each evaporator has two to six fans and motors, equalling several million total kilowatts/year. Further, reach-in coolers and freezers have a separate fan motor for every door section.
The store replaced the old, inefficient, shaded-pole motors in coolers and freezers with cool-running, energy-efficient, and brushless ECMs. Then, these new motors were connected to EC motor controllers, allowing them to operate at low speed when the compressors were idle.
This upgrade provided an 80 per cent reduction in electricity costs and the energy consumption was reduced 1426 kWh per day.
This grocer, like most commercial refrigeration users, regarded high electricity bills as inevitable. However, after these upgrades, the store is saving more than $5000 per month.
Conclusion
Store-owners want to reduce energy usage and costs, conserve natural resources, and improve the bottom line, and with 5000 large supermarkets in the country there are plenty of opportunities. This ongoing commitment is not only for stores' bottom line, but also to improve customers' shopping experiences and align with their ever-growing sustainability practices. Progressive environmental initiatives are good for business in so many ways.
Notes
1 For more, see "Discount Wars Push Canada's Mid-Priced Grocery Stores Upscale," by Marina Strauss in The Globe and Mail. Visit www.theglobeandmail.com/report-on-business/discount-wars-push-canadas-mid-priced-grocery-stores-upscale/article18020510. (back to top)
2 Visit www.electricityexpense911.com/1/archives/01-2013/1.html. (back to top)
3 For more, see "Motors: Cutting Cooling Costs," by Marta Di Domizio and David McShane in Appliance Design. Visit www.appliancedesign.com/articles/91770-motors-cutting-cooling-costs. (back to top)
4 For more, see Paul Nastari's article, "Capturing Financial Savings through Energy Efficiency in Commercial Refrigeration," in the first-quarter 2008 issue of The Consultant. (back to top)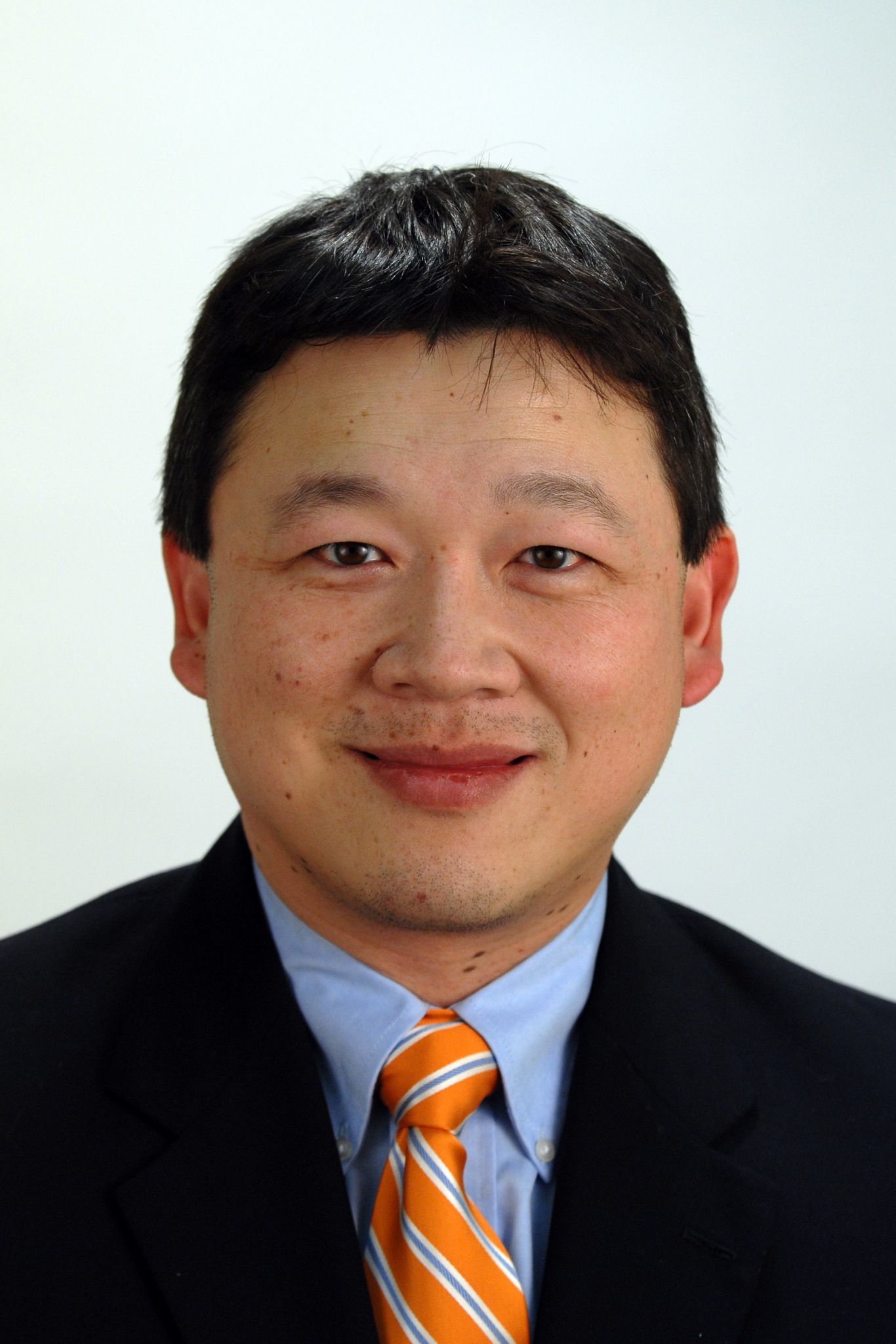 Paul Lin is manager of corporate energy marketing programs for Regal Beloit Corporation. He has worked for nearly two decades in the electric motor industry and his focus is on bringing energy-efficient products to market, while also doing policy work with government agencies. Lin has a bachelor's degree in electrical engineering from Purdue University. He can be contacted at paul.lin@regalbeloit.com.

Control the content you see on ConstructionCanada.net!
Learn More.