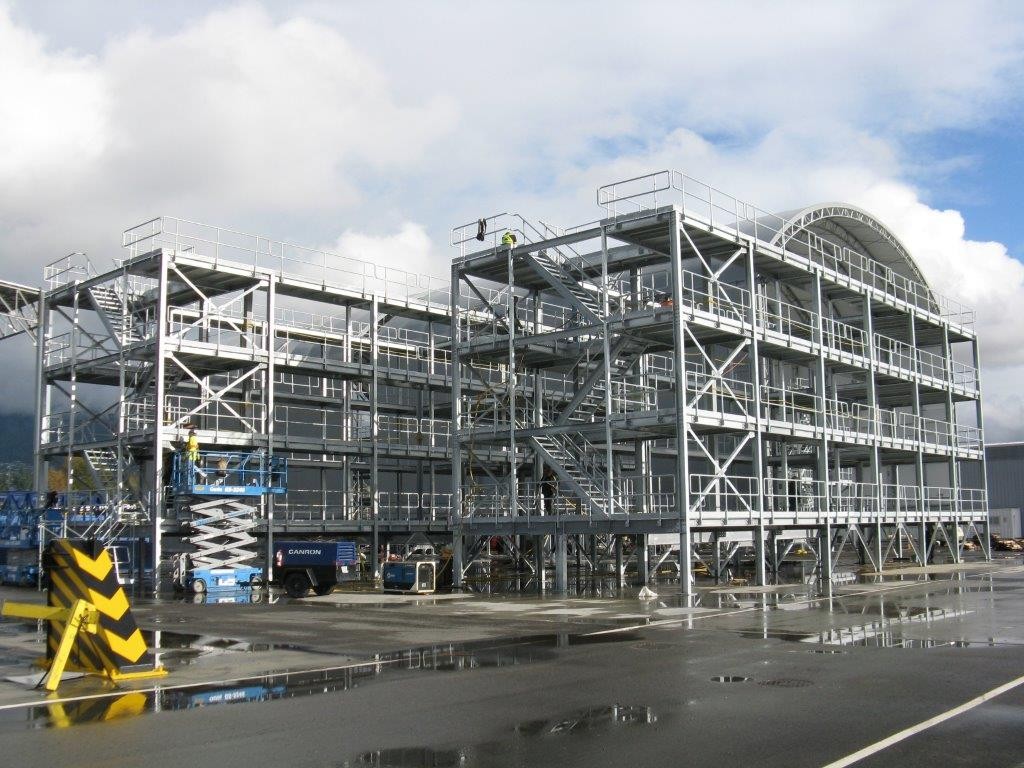 The American Galvanizers Association (AGA) announced the winners of its 2015 Excellence in Hot-dip Galvanizing (HDG) Awards, including three Canadian projects.
More than 100 projects were submitted representing the versatility of HDG. Judged online by a panel of architects and engineers, submissions are featured in the AGA Project Gallery on the group's website.
"The awards showcase innovative uses of HDG steel," said the group's marketing director Melissa Lindsley. "Architects and engineers are often inspired by the designs of their peers—past or present—thus, seeing how HDG is used to enhance a steel project can be eye-opening. As the wide array of winners demonstrates, HDG steel is utilized in more sectors than ever before and for much more than just the inherent corrosion protection benefits."
Winning the water and marine category, British Columbia's Seaspan Vancouver Shipyard is a large redevelopment project whose purpose is to launch the rebirth of the West Coast shipbuilding industry. The platforms and towers were originally meant to be painted, but Seaspan decided to use HDG instead because of the coating durability and corrosion performance. All hand railing, structural components, walkways, and hardware were galvanized in 2014.
The Sept-îles Multi-purpose Wharf Complex in Québec won the industrial category. It is the largest port in Canada, handling over 30 million tonnes of cargo per year—most of which is raw material. The government wanted to upgrade the wharf due to a strategic plan of harnessing the vast mineral and energy resources in Northern Quebec. The region is harsh and remote, making transportation difficult. The 402-m (1320-ft) wharf used more than 5000 tonnes of HDG. All beams, columns, deck grating, and rebar in the concrete portions of the structure were galvanized last year.
Another Québec project won the bridge and highway category. The 76-m (250-ft) La Romaine Bridge is part of the hydro power megaproject—the construction of four hydro power plants on the Romaine River bringing in 1550 megawatts of capacity. It is located in a remote area with short summers and long, rough winters, so Hydro Quebec wanted the bridge to be as maintenance-free as possible. The entire bridge is HDG including all structure and hardware. The reasons they chose HGD were corrosion performance, lifecycle cost, prior HDG experience, and quality.
For a full list of winners and biographies, click here.