The findings
During the fall, when solar gain was increasing and outdoor temperatures decreasing, perceived comfort in the apartment refitted with the LSG low-e coated glass improved. Meanwhile, during warm and sunny periods, the residents of the 'control apartment' and the HSG low-e refitted apartment experienced uncomfortably warm conditions from time to time, which they relieved by opening windows and doors.
In the winter, as solar gain reached yearly maximum values but outdoor temperatures dropped further, the LSG low-e apartment resident continued to report improved thermal comfort. Residents of all apartments began setting their thermostats higher. Those in the HSG and LSG low-e apartments had higher thermostats settings than the control unit (Figure 3).
As solar gain and outdoor temperature increased in the spring, thermostat settings were reduced in all apartments. The resident of the LSG apartment continued to report improved thermal comfort whereas from time to time, on warm sunny days, those in the 'control' and HSG apartments reported discomfort which they attempted to relieve by opening windows and doors (Figure 4). In the summer, solar gain reached yearly minimum values with little variation between the apartments. All residents reported uncomfortably warm indoor conditions with no improvement compared to pre-experiment conditions (Figure 5).
The study revealed using LSG low-e coated glass in residential apartments with sunny exposure can improve thermal comfort in the fall and winter, but especially in the spring. However, this comes at the expense of greater space heating usage. If LSG low-e is used, compensating actions should be considered such as using:
double- or triple-pane IG units;
warm-edge spacers and argon or krypton gas fill; and
non-metal frames.
In the summer, there appears to be little benefit to LSG and HSG low-e. Other means of reducing solar gain should also be considered, such as exterior sun shades or perhaps dynamic glass (e.g. thermochromic or electrochromic glazing). Reducing the amount of vision glazing should also be considered—after all, what benefit is a window behind a couch? Smaller glazing areas would also help in controlling fall, winter, and especially spring thermal discomfort since less solar gain would occur and also because opaque wall systems generally have lower rates of heat loss.
Since the effectiveness of LSG low-e is linked to combinations of sun altitude and azimuth angle for which the resultant angle of incidence to the glass is low, the study's findings could be applied to other building elevations. For example, in this experiment solar gain was reduced in the southeast-facing LSG apartment from mid-morning to early afternoon; southwest-facing apartments would benefit from LSG low-e throughout the afternoon. There would be little benefit to LSG low-e in a north-facing window—there, an HSG low-e would be a better choice to control heat loss. East-facing windows could benefit from LSG low-e in the early morning, but HSG low-e may be more beneficial since morning temperatures are usually cooler and for most of the day there would be little direct solar energy (Figure 6).
The path forward
The findings demonstrate there is a benefit to using HSG and LSG low-e glazing, but one must be careful when choosing the type of low-e to suit façade orientation and solar exposure. The concept of 'tuning' each building façade to suit solar exposure has long been advocated by proponents of passive solar heating design. The ability to do this now exists using modern HSG and low-LSG technology.
Many low-e coatings have neutral appearances with little colour and low visible light reflectance, enabling LSG and HSG coatings to be used on different elevations without difference in appearance. Computer energy modelling software such as EnergyPlus allows the design team to quickly and efficiently determine the effect of LSG and HSG low-e on building energy consumption and indoor thermal conditions.
As building codes become more stringent, the clever use of LSG and HSG low-e on different elevations, zoning of space heating systems and provision of space cooling systems to allow the indoor environment to be heated or cooled appropriately in response to solar gain (and other weather effects), and smarter use of the extent of vision glazing and opaque wall areas will become more important.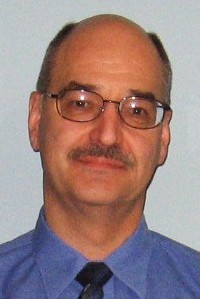 George Torok, CET, BSSO, is a building science specialist and member of the Façade Engineering Group at Morrison Hershfield in Ottawa. He has more than 25 years of experience in building envelope design and construction, performance failure investigation and remediation, and specializes in design and construction of new glazing systems and in repair, upgrade, and replacement of existing glazing systems. Torok is active in the development of Canadian Standards Association (CSA) standards governing design and installation of fenestration systems. He can be reached at gtorok@morrisonhershfield.com.

Control the content you see on ConstructionCanada.net!
Learn More.