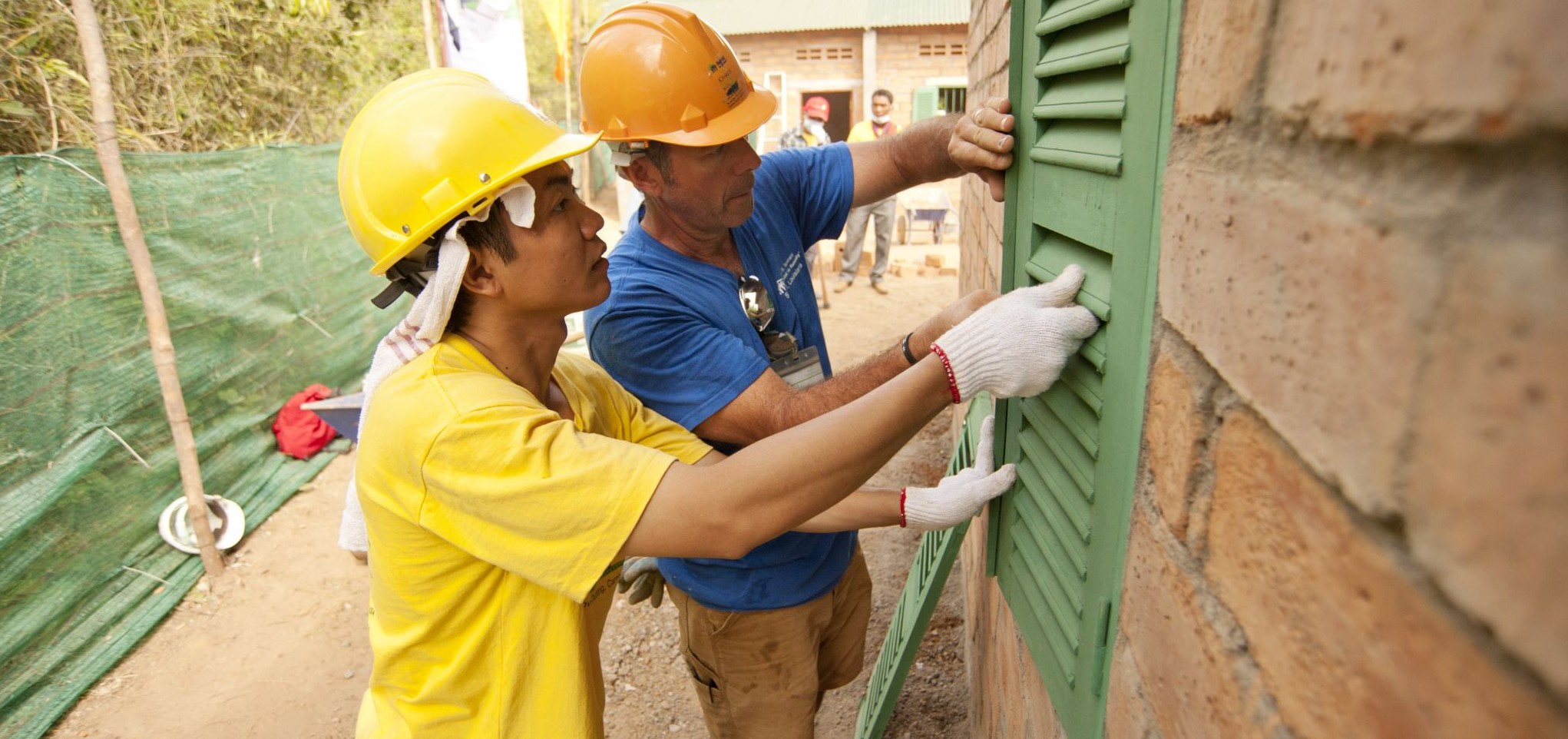 Habitat for Humanity Canada volunteers will build homes across the globe as part of the organization's new project, "Around the World in 80 Days."
From May 10 to August 29, 16 teams of volunteers will build new homes for 16 families in need across 14 locations. Alan Rendall thought of the idea to celebrate the 10th anniversary of Habitat for Humanity's Global Village program, and will lead the team for the first build.
"Through Habitat for Humanity Global Village, volunteers travel to locations in Canada and abroad to build affordable housing and improve the lives of families," said Mark Rodgers, the organization's CEO. "Since 2005, 13,000 Canadian volunteers have made a difference for more than 950 families in 47 countries. 'Around the World in 80 Days' is a celebration of this and future achievements."
Building will start in Prince Edward Island and continue on in Guatemala, El Salvador, Trinidad, Chile, Romania, Portugal, Zambia, Vietnam, Cambodia, the Phillippines, and Hawaii, before coming back to Canada to the Yukon and Alberta. The teams will spend five days in each location, working with locals to build safe housing. They will work a total of 6650 hours.
Volunteers are still being accepted, click here to apply.