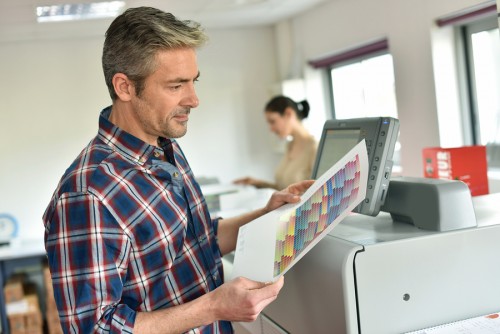 by Jamie Sirois
With the advancement of technology and more stringent building regulations, today's building product manufacturers and design/construction professionals require increasingly detailed schematics and blueprints. As a result, printing for the architecture, engineering, and construction (AEC) industries has been growing for several consecutive quarters, and based on the International Reprographic Association (IRgA) index it is expected to continue.
When looking at the location of the growth, the biggest trend is in wide-format technical printing and the demand for colour. The 'traditional' business of monochrome computer-aided design (CAD) and small format is declining, while a surge in the adoption of colour in CAD and colour graphics is occurring.
In a recent survey of light-emitting diode (LED) customers in the United States, InfoTrends, a market research and strategic consulting firm, found half of the respondents expected colour prints to increase in the next three years. As a result, more firms are purchasing wide-format colour multi-function printer (MFP) devices over monochrome-only solutions. According to research firm IDC, in 2014, there were 30 per cent more colour inkjet MFPs shipped than low-voltage LEDs in Canada.
In the past, most CAD line drawings were printed on monochrome LED devices, largely due to the low cost and speed of these devices and the 2D design process utilizing black background with white lines. However, as the survey shows, when an end-user replaces a device, they choose to purchase colour printers over monochrome. This is in part due to the AEC community shifting to building information modelling (BIM) and powerful 3D design software require drawings to be printed in colour.
This demand is driven by two major factors. First, users are designing in colour. Second, the designs are much more complex. By keeping the details and documentation in colour, designers have the ability to transfer this knowledge through colour coding from their screens to the field.
To help facilitate this movement to colour, many printer manufacturers worked hard to decrease the cost of ink per square foot for CAD drawings and to increase the speed of their products.
The latest advancements in printing technology aim to resolve the issue of having to choose between colour and productivity. For example, printers using large-format technology increase overall efficiency by achieving faster production printing in colour and black and white, while lowering total cost of ownership (TCO).
Additionally, printing ink technology has also advanced, providing water- and smudge-resistant, long-lasting prints. With widths as large as 1016 mm (40 in.), these printers are able to cover all technical and offset print sizes on a wide variety of readily available media, supporting all four colours (i.e. cyan, magenta, yellow, and black [CYMK]).
For the AEC industry, tomorrow's success means delivering more information and ultimately more value to builders and manufacturers. As such, architects, engineers, and construction companies are looking for technology to meet their changing needs and to deliver detailed outputs.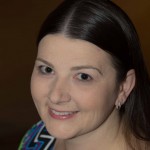 Jamie Sirois is the HP Americas PageWide XL business development manager and has been supporting the technical wide format printing industry for close to a decade. She is passionate about educating the design communicate on the benefits of printing in colour and is active in the American Institute of Architects (AIA) and Society for Marketing Professional Services (SMPS). She can be reached via e-mail at jamie.sirois@hp.com.

Control the content you see on ConstructionCanada.net!
Learn More.