Those wanting more information on recent updates to the Cement Association of Canada's (CAC's) Concrete Design Handbook and Canadian Standards Association (CSA) A23.3-14, Design of Concrete Structures, can attend any of a series of seminars on the subject this fall. CAC will offer one-day seminars in various cities across the country, beginning October 2 in Edmonton and ending December 8 in Québec City.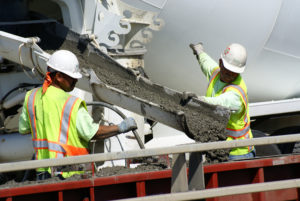 The series will include stops in Nova Scotia, New Brunswick, Newfoundland, Ontario, Manitoba, and British Columbia, as well as other cities in Alberta and Québec. A full list is available online.
Each seminar is to be presented by Richard McGrath, P.Eng., FCSCE, FACI, and Hélène Dutrisac, M.Eng., MBA, P.Eng., both of whom are involved with the standard's technical committee and are directors of codes and standards at CAC.
Topics covered will include:
flexure;
compression members and walls;
slabs and deflections;
shear;
foundations;
anchorage; and
seismic design.
Attendees will learn to identify primary changes to the documents and understand why they were made, as well as gaining general proficiency with the handbook. Bringing a copy of the handbook is recommended, as it will not be made available at each session.
Design/construction professionals can register for their cities' sessions through the association's website.