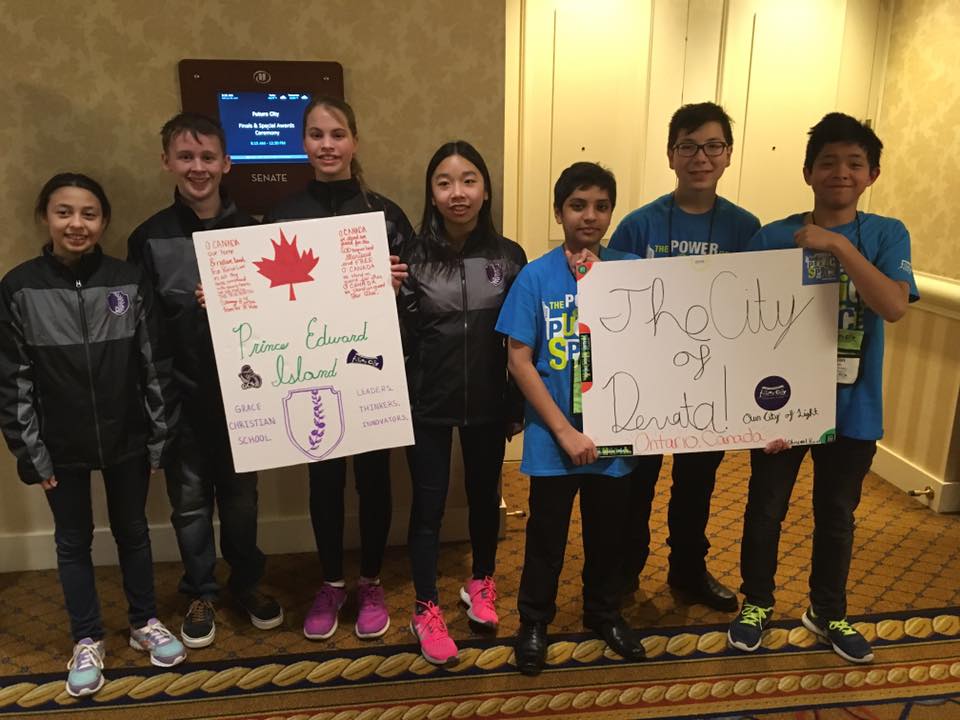 Although the Future City Competition has run in the United States for 25 years, 2017 marks its inaugural year in Canada. Integrated into Grade 6, 7, and 8 science, technology, engineering, and math (STEM) curricula, this contest challenges students to create a city overcoming a widespread sustainability issue. To compete, students must not only design such a city, but also support it by writing a 1500-word essay, building a scale model, creating a project plan, and finally presenting the material to a panel of judges.
"It's estimated that by 2050, 70 per cent of the world's population will live in cities," says Jeanette M. Southwood, M.A.Sc., FCAE, FEC, P.Eng., IntPe, vice-president of strategy and partnerships at Engineers Canada. "With engineers being amongst those in demand to solve the world's problems, inspire innovation, and improve quality of life, the next generation of engineers will have an immense impact on the cities of the future."
The contest took its 'first steps' in Canada with 50 classrooms from Ontario's Durham District School Board (DDSB) and eight from Prince Edward Island. This year, it carried the theme 'the Power of Public Space,' encouraging students to design multi-use public spaces suitable for a diverse population.
Students from one school in each province—Alexander Graham Bell Public School (Ajax, Ont.) and Grace Christian School (Charlottetown)—were declared regional winners. Last month, they travelled to Washington, D.C., where they competed in the Future City Finals against more regional U.S. teams and one team each from China and the Middle East.
Although neither Canadian school took the final prize, the competition's other benefits are clear.
"Our students in the Durham District School Board are loving the Future City Competition," said Lisa Lim-Cole, the DDSB's science and technology program facilitator. "As teachers, we've seen our students really engage with the engineering process and they're readily making the connections between their language, geography, math, and science curriculums."
Libby Osgood, PhD, P.Eng., assistant professor at the University of P.E.I.'s School of Sustainable Design Engineering, reports a similarly positive experience for that province's students.
"The students at Grace Christian are very excited to represent P.E.I. in Washington and share their design for a future that reduces the obesity rate," said Osgood prior to the finals, "and as a result of this competition, all students in the eight classes and schools who participated will benefit from the connection they now have with a professional engineer, which will help them with their future STEM projects and activities."
"Future City is an exciting and innovative way to bring the engineering design process into Canadian classrooms," says Julia Chehaiber, MEBT, community engagement practice lead at Engineers Canada. "The program engages students in a way that teaches research, writing, public speaking, and problem-solving skills—21st-century skills that will serve them well."
In future years, Engineers Canada intends to continue integrating the program into Canadian curriculum, ultimately increasing participation numbers.