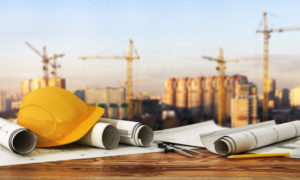 The Alberta government has announced it will add another $1.9 million of funding to the Alberta Indigenous Construction Career Centres located at Edmonton's NorQuest College and Calgary's Bow Valley College. The centres were introduced as part of the province's Aboriginal Training to Employment Program (ATEP) in 2015, and originally funded by a $1-million commitment.
The success the centres have met with is one of the reasons for the increase. The program provides career coaching, resumé development, safety training, and job search support to Indigenous people seeking employment in the construction industry.
"Indigenous people are hardworking, entrepreneurial, and important contributors to Alberta's economy," said Alberta's Labour Minister, Christina Gray, who announced the increase last month. "As we work to make life better for everyday Albertans, this additional investment will improve access to training opportunities and help more indigenous people find good jobs in a key industry."
The program is anticipated to help approximately 1700 people with its new funding. The two participating colleges are also optimistic.
"At NorQuest College, we believe strongly in the rights of all people to pursue meaningful and rewarding careers without barriers—careers that help individuals, families, and society as a whole," said Jodi Abbott, NorQuest College's CEO.
Laura Jo Gunter, CEO of Bow Valley College, cited similar benefits.
"Bow Valley College is proud to continue partnering with the Alberta Government, NorQuest College, and indigenous and industry organizations to facilitate skills and career development and support indigenous clients with attaining well-paying jobs in the construction industry," she said. "Through the centre, we are building pathways connecting indigenous workers to construction-related careers, strengthening families and communities, and contributing to Alberta's productivity and prosperity."