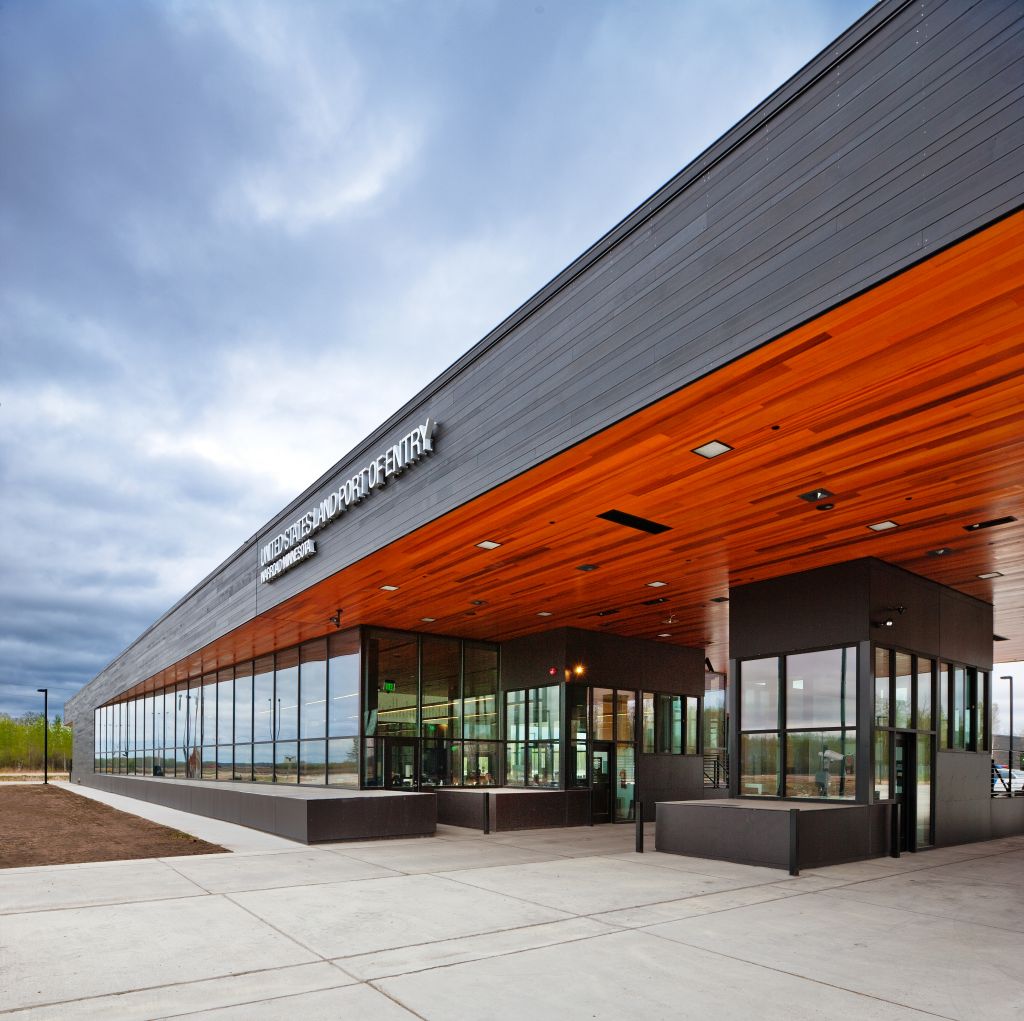 By Steve Fronek, PE
New insulating glass and framing options can help reduce conductive heat loss from commercial building envelopes in cold climates, while minimizing potential for condensation on interior surfaces. High-performance framing options include three types of thermal barrier systems: polyurethane poured barriers, polyamide nylon thermal struts, and non-structural polyvinyl chloride (PVC) or ethylene propylene diene monomer (EPDM) separators.
When selecting and specifying thermal barrier systems, each option should be weighed in consideration of its advantages and disadvantages.
(For an in-depth look at cold-weather glazing, see this author's feature in the October issue of Construction Canada.)
Polyurethane poured barrier
Polyurethane poured barriers offer close tolerances on section depth dimension due to the fact they use a single aluminum extrusion. (At the same time, this can limit cross-sectional size.) A simple one-piece design offers high strength at normal temperatures, and is not dependent on mechanical processes for performance. Further, they are easily sealed at corner joints. Using specialized equipment to access the 'pour' and 'debridged' sides from an angle, design flexibility is improved, allowing features such as right-angle barrier profiles and return legs to be incorporated.
However, polyurethane poured barriers have a relatively low heat-deflection temperature. They cannot be rolled to tight radii after application, and cannot be refinished. Additionally, there is a nominal risk of long-term dry shrinkage, and the material—which cannot be tested for adhesion online—offers relatively low Izod strength (i.e. impact resistance per ASTM D256-10,
Standard Test Methods for Determining the Izod Pendulum Impact Resistance of Plastics). Surface treatment can affect performance,
while a two-colour finish requires cumbersome masking.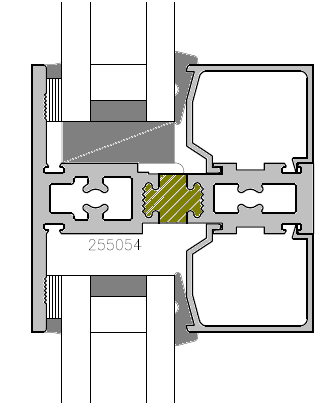 Polyamide nylon thermal strut
With a long history of successful performance in Europe, polyamide nylon thermal struts remain strong at high temperatures. They offer long-term dimensional stability (i.e. no dry shrinkage) and options for two colours without the masking inherent when using polyurethane poured barriers. Mechanical interlock can be tested on-line and the barriers are not dependent on chemical bond for performance.
While the relatively complex four-piece mode enables large composite sections, design flexibility is limited by access required for knurling and crimping. These components cannot be easily refinished, and the line setup for profile changes can be time-consuming. Further, the corner joinery sealing requires extra care.
Non-structural PVC or EPDM separators
For these components, structural integrity is not dependent on the thermoplastics or thermosets.
Large composite sections are possible, but with many pieces to assemble in the shop or field, the multi-component design can be quite complex. Additionally, there are questionable tolerances on section depth dimension due to these multiple components.
Non-structural PVC and EPDM separators can be refinished by disassembly. There are few limits on design flexibility. The two-colour option can be accomplished without expensive masking. The units do not depend on chemical bond for performance, and they can be rolled in any direction. For these components, corner joinery sealing requires extra care.
Steve Fronek, PE, leads Wausau Window and Wall Systems' new product development, marketing, field service, technical support, and general research. He is the immediate past-president the American Architectural Manufacturers Association (AAMA), and has served on 16 of AAMA's committees and task groups, including guiding the evolution of thermal performance standards as they exist today. Fronek is a member of the Lawrence Berkeley National Laboratory's (LBNL's) High-performance Building Façade Solutions Public Advisory Committee and a LEED Green Associate. He can be contacted via e-mail at sfronek@wasauwindow.com.

Control the content you see on ConstructionCanada.net!
Learn More.