Encouraging Canada's emerging design talent
by carly_midgley | July 31, 2017 1:53 pm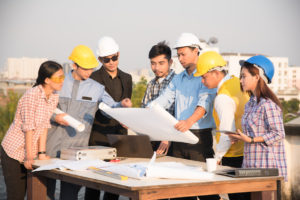 Designers between the ages of 18 and 35 have an opportunity to gain greater exposure with the Design Exchange[2] (DX) Emerging Designer Competition (EDC), open for registration until September 1. Provided they fit within the age limit as of December 31, 2017, individuals or groups of design professionals from all disciplines are welcome to enter the Toronto-based museum's initiative, including:
architecture;
industrial design;
interior design;
fashion design;
graphic design;
digital design; and
urban planning.
In addition to the overall winner, other winners will be recognized within categories, and a People's Choice Award will be granted. The overall winner will receive $10,000 and the guidance of a curatorial mentor in the process of creating an exhibition for DX. The event—at which all winners exhibit—runs from November 2017 to January 2018.
Entrants must include a portfolio (featuring three to five projects), CV, and short biography with their submissions. Entries are judged by a panel of experts, who make their decision based on the following factors:
degree of innovation;
esthetic quality;
functionality and usefulness;
emotional content; and
social and environmental responsibility.
Previous winners include Lukas Peet (cofounder of Vancouver lighting company ANDlight[3]) and Alexander Josephson of PARTISANS[4], an architecture firm responsible for projects including the renovation of Toronto's Union Station. For more information, visit the competition's website[5].
Endnotes:
[Image]: https://www.constructioncanada.net/wp-content/uploads/2017/07/bigstock-178409992.jpg
Design Exchange: http://www.dx.org/
ANDlight: http://andlight.ca/
PARTISANS: http://www.partisanprojects.com/
website: http://www.dx.org/index.cfm?pagepath=Competitions/Emerging_Designer_Competition&id=76316
Source URL: https://www.constructioncanada.net/encouraging-canadas-emerging-design-talent/
---