Incorporating intelligent software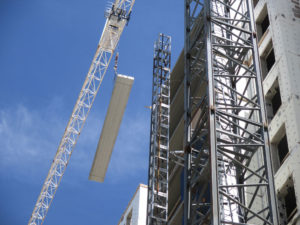 One of the key advantages of hollow-core slabs is the system can be tied in directly with conventional HVAC. When HVAC and hollow-core slab heating and cooling capabilities are paired with intelligent software solutions, the harnessing and release of free energy can further be optimised (e.g. by occurring at peak hours or when most needed). This could considerably decrease overall use of the HVAC system. In fact, the need for larger-capacity equipment can be reduced by as much as 45 to 50 per cent.
Adding the intuitive response of an intelligent software system can more smoothly maintain desired comfort level and respond to changing conditions, without the start-stop approach typical with conventional systems. This type of system is designed to gently adjust supply air temperature for maximum indoor comfort while minimizing energy use, thereby reducing energy intensity use per square metre in any building—especially net-zero structures.
Conclusion
With an emerging trend toward stricter energy consumption guidelines, carbon footprint reduction, resilience, and 'smart city' initiatives, improving energy infrastructure management is a valuable part of the strategic response to external change. Hollow-core slabs can become a vital part of this solution as builders continue to shift their focus toward creating net-zero structures.
Most builders are not looking simply for a consistent, easy-to-use structure, but actively seeking products that will help guide the way to a net-zero building. Rapidly increasing energy prices have created a market interested not only in alternative energy sources, but also in how to reduce energy use. By integrating otherwise-independent products that usually do not interact, architects, developers, and decision-makers are encouraged to shift their focus from individual products to a combined approach that meets broader needs.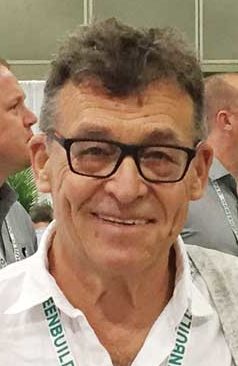 Jack Laken, P.Eng., B.Sc., brings together 30 years of experience from his engineering and construction backgrounds to develop innovative building solutions for the commercial, industrial, and residential sectors via his company, Termobuild. His methods are devoted to achieving the desired outcome for new buildings and a smooth conversion from conventional to high performance without introducing new and costly indoor comfort systems. Laken can be reached via e-mail at jlaken@termobuild.com.

Control the content you see on ConstructionCanada.net!
Learn More.