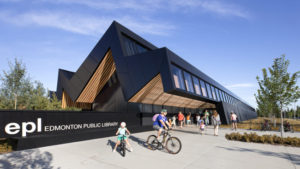 The American Institute of Architects (AIA) and the American Library Association (ALA) are awarding four libraries with the 2020 AIA/ALA Library Building Awards for excellence in architectural design.
The AIA/ALA Library Building Award recipients must demonstrate design achievement, including a sense of place, purpose, ecology, environmental sustainability, and history. This year's award recipients, selected by a six-person jury, exemplify these qualities.
The 2020 AIA/ALA Library Building Awards recipients are:
Click here to find more details about the library awards.