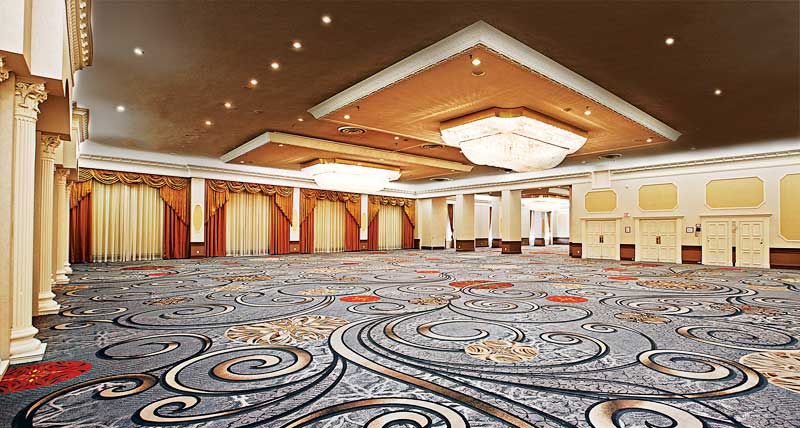 By Johnny Massey
For many interior designers, Axminster carpeting can be a suitable floorcovering choice in the hospitality market, especially when specifying for public spaces. The finish is commonly used in corridors and public spaces such as ballrooms and their pre-function areas. The soil-repelling, resilient characteristics of wool, paired with three-dimensional weaving, make this type of carpeting suitable for high-traffic areas. To understand the future of this material, design/construction professionals should understand its past.
Advancements in Axminster
In 18th-century Britain, there was an influx of foreign goods, including the textile import referred to as a 'Turkey carpet.' The Royal Society for the Encouragement of Arts, Manufactures, and Commerce (RSA) was founded in 1753; its mission was to heighten the British profile in design, arts, and manufacturing through the creation of quality consumer goods. It provided grants and patents for industry innovators and hosted competitions for product innovation, including the search for the best imitation of the Turkey carpet. A British cloth-weaver named Thomas Whitty sparked his carpet-manufacturing career by winning a few of RSA's challenges to imitate the imported textile.
In April 1755, Whitty ran trials and began working on improving the manufacturing process of the carpet. Whitty's intensive concentration on process gave life to the British woven carpet and led him to open his own carpet factory in the town of Axminster later that same year. (For more see, Luxury and Pleasure in Eighteenth-Century Britain, by Maxine Berg, published in Oxford University Press [2005].)
Construction of the Axminster carpet has remained virtually unchanged, with the defining characteristic being the pile woven directly into the backing. However, process innovation has continually been a focus for manufacturers when improving and expanding product offerings.  The introduction of Jacquard loom in the early 1800s provided an automated system for weaving complex patterns in textiles. Punch-card systems are laced together controlling the yarn placement of the loom. Each card has rows of holes punched through in order of the design being woven. This process eliminated manual weaving labour and revolutionized pattern weaving.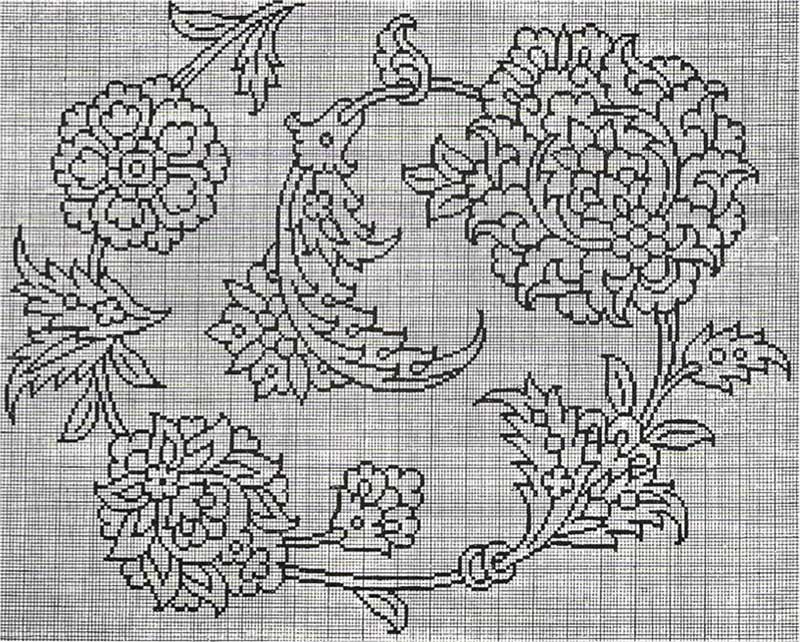 A traditional woven carpet, in the contemporary sense of the word, uses the Jacquard system to weave different components of the floorcovering. This method of weaving design components separately calls for the pieces to be sewn together onsite by the installation team. Like any method, traditional weaving has advantages and disadvantages. Traditional weaving allows manufacturers to create smaller runs, allowing for shorter lead times. However, it also creates an increased number of seams in the floorscape. These seams form weak spots that wear faster than the remainder of the carpet.
Not unlike 18th-century British culture, today's contract markets and consumer activity dictate how products and processes are updated. This paradigm in commerce allowed for the introduction of digital pattern technology, called the 'electronic Jacquard.' With its introduction, weaving technology generated new levels of pattern scale and dimension by eliminating the typical 1.8-m (6-ft) repeat constraints imposed by traditional weaving. This process can create patterns with virtually limitless repeats. It has drastically improved and sped up the process of creating carpeting for traditional interiors, as well as contemporary interiors that reject compartmentalized elements of design.
Using this technology, contemporary hospitality designers can create the seamless interiors of their imaginations more efficiently and effectively. The difference is the design elements are woven together in one unique carpet breadth instead of in separate components, creating a more durable floorcovering and efficient installation process.
Other advancements include a faster weaving process (made possible through a decreased range of motion for certain weaving mechanisms), the introduction of new yarn blends, use of computer-aided design (CAD), and the ability to weave photorealistic effects with multiple colours. Further, the industry standard is now an 80 per cent wool and 20 per cent nylon yarn blend. By adding this nylon, the abrasion resistance substantially increases compared to solely using wool. This blend enhances performance of both fibres, suitable for the high-traffic areas common in hospitality projects.

Control the content you see on ConstructionCanada.net!
Learn More.