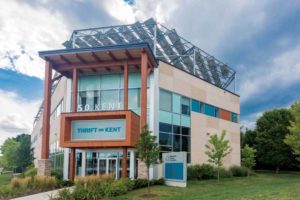 Esthetic features
While choosing how to integrate and display solar PV, consideration must be paid to the visual attributes of the panels. New options for esthetics mean specifying panels takes more than simply choosing the best production at the lowest price. Frames, backsheets, cell spacing, and even cell colour are customizable and can help achieve the desired effect.
Frames
Frames provide the structure of the panel, enclosing the glass, cells, and backsheet and supplying a point at which to fix panels to racking. Typically, a plain aluminum frame is used, clearly delineating the edges of each panel. The aluminum can also be black anodized to create a sleeker array. With black frames, individual panels are not as easily visible, and the array blends more naturally into a dark rooftop. Black-framed panels typically cost the same as regular aluminum frames.
One can take things a step further by opting for frameless panels. By sandwiching cells between two sheets of glass, these panels eliminate the need for a frame. Although they add esthetic value, it can be difficult to find an appropriate racking system to clamp down frameless panels.
Backsheets
The backsheet of a PV module is typically a polyvinyl fluoride film designed to withstand the effects of temperature, moisture, and ultraviolet (UV) radiation panels must endure during more than 25 years of service. In addition to protecting the cells and electronics within, choosing a backsheet has an impact on performance and esthetics.
Like frame material, backsheets can make panels stand out, blend in, or act as a feature. White and black backsheets show through the spacing between cells. White backsheets highlight the cell structure, while black ones create a sleeker look, especially when used in conjunction with a black frame. A clear backsheet or glass-on-glass panel allows the cells to be seen from both sides of the array and allows light to filter through between the cells. This creates unique opportunities for solar panels in awnings, gazebos, or carports to become a visual feature and create unusual lighting effects.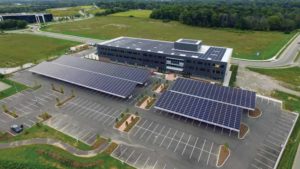 The choice of backsheet and frame will also affect performance of the panel due to internal reflection and heat generated. According to Fraunhofer USA's 2010 presentation at Intersolar North America, three per cent of incident sunlight is reflected from a white backsheet. Some of this is recaptured due to internal reflection. Using a black backsheet instead of white reduces the reflection, resulting in a loss of production. In matching solar modules from a single manufacturer, choosing a black backsheet decreases the quoted efficiency by one per cent.
Customizing the cells
In addition to the materials framing the panels, manufacturers now offer customization for cell spacing and colour. The options are virtually endless, limited only by a designer's imagination. Coloured cells, beyond the typical blue and black of traditional silicon, are turning solar panels into a more adaptable building material. Varying the spacing between cells, when done in conjunction with a clear backsheet, allows for manipulation of light and shade when used as an awning or a carport.
The power of solar
As the solar industry continues to evolve, one can look forward to seeing more unique applications of the technology. Moving beyond solar power as an afterthought, architects and developers can integrate solar arrays into their building designs. By taking advantage of panel options as design elements and using underutilized spaces to make an impact, design/construction professionals can help solar arrays stand out and make a building unique, in addition to generating renewable energy for many years to come.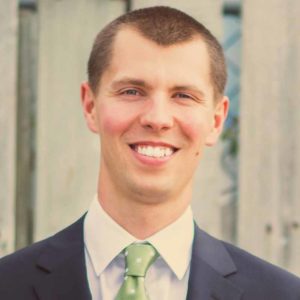 Taylor Weber, BID, is the marketing co-ordinator for VCT Group. He promotes the use of solar power as both an energy-generation option and a design practice. Since 2008, VCT Group has been developing solar PV installations, helping clients with energy management, and promoting the transition to electric vehicles. The company has built more than 13 MW of solar projects for clients and manages more than 10 MW with a value of $30 million. Weber can be reached at tweber@vctgroup.com.

Control the content you see on ConstructionCanada.net!
Learn More.